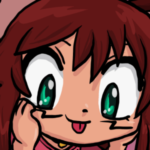 2nd Goal Reached – Final, and an announcement
on
February 5, 2018
at
10:54 pm
This should've ended last December 5th, but whatever! Anyhoo, all patrons since October 2017 that contributed any amount to the $100 Goal are now set in stone, so thank you so much! Here's the finished version of the previous sketch as thanks! Anyone can click here or the image to view the larger version.
Also, a little announcement concerning Goals
If the current pledge is very near a Goal, I'll only fulfill them the next month after I've received your pledges, and if the pledges I've received is greater or equal to the goal amount.
This is because patrons might cancel or make late payments (thus lowering the real pledge amount), and prevent multiple Goal Reached announcements (like for the 1st Goal).
Again, thanks to all the patrons below for helping Cat Nine reach its 2nd Goal!

Wolf with a Blog – Reached $100 in Patreon! I'll start writing new blog posts every month, maybe tutorials about writing, drawing, comics, and stuff. Tell me if you want a specific topic! Thanks you guys!
Kaisoni
Scarekitty
Knut Breitschuh
Fishmeistercod
Aliumas147
BlueDavrial
Rothiem
Red Marine
MCWildcat
Sunblaze
ZetashockCat
TGIF
Frank Garcia
tagno25
AMoldyDoughnut
Alex Neumann
Figerl Jörg a.k.a. Zervikalsyndrom