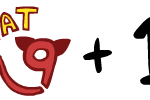 Oh hey, what's u- First Goal REACHED
on
May 27, 2017
at
5:46 pm
I know the First Goal is just to keep Cat Nine running and get more readers but wow, oh wow! I never could've imagined that the first goal would be reached in a month, thank you guys so much! Looks like Cat Nine's staying for good this time!
I"ve already made a new entry for the first goal in the Patrons page for you, The Nine, unless someone else becomes a patron wink. In that case, Nine + One, like the Goal! No, don't even mention "what if another one becomes a patron?", my mind simply cannot comprehend it . Still, it's awesome that the First Goal was reached with 9 patrons. 🐱
Fun fact: the first goal was supposed to be $10 (cost for hosting and domain name), that's why the pic for it was 9 + 1. To be honest, it's a little pricier compared to, say, Bluehost, but I'm hosting Cat Nine locally (Philippines) to support local businesses. So uh, I just wanna say that you're also supporting this little country of mine, and I appreciate that!
Thanks to all who helped reached the goal and made Cat Nine's Patreon a success! To everyone else, this is your last chance to join the list below by becoming a patron before May ends!
EDIT: Nine + One patrons, woooo!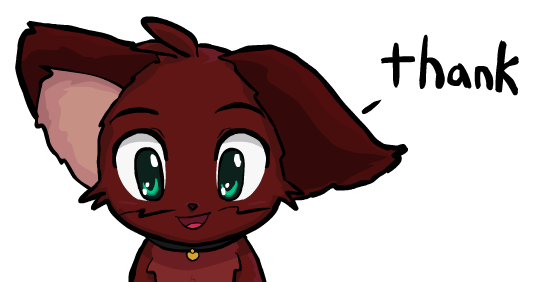 1-up – Reached $50 Goal at May 2017. This is enough to keep Cat Nine running every year and have some extra for advertising. Thank you so much!
Fishmeistercod
Yugo Ryan
ZetashockCat
MCWildcat
Kaisoni
Red Marine
Knut Breitschuh
Henry K9
Tom Wood
Alex Neumann