Become a Patron or donate through ko-fi and your name will be added here. You guys keep Cat Nine alive for everyone to enjoy. Thank you, everyone!
This page, and the High Scorers and Achievements widgets to the left are manually curated. I try to update these every month. Last updated 12/12/2021.
Unless I'm familiar with your name, I'll likely use your Patreon profile name to make this page easier to update. For ko-fi donations, you'll be listed as your name or as anonymous.
If you want to add a link to your website, you can send it to me through email, chat, or message me on Patreon.
AristoCats – Pledge at least $55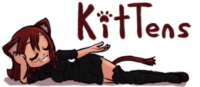 KitTens – Pledge at least $10
BlueDavrial
Fishmeistercod
Rothiem
MCWildcat
Sunblaze
Xiao Sishen
Voxumo
RAWR! – Pledge at least $5
TGIF
Steffen
tagno25
Techokami
DragonOfLord
xtrickshotprox
Mew
Soblin
Jimmi Kristensen
Gojira Tanaka
Former patrons
ZetashockCat
Staik
BirdmanGA
Jeremy Bentley
Cmoparw
Hilda Leyes
Aliumas147
Dragon Hawk
feralcat52
Luke
Knut Breitschuh
Reader's choice – Pledge at least $3
Former patrons
Bastiandantilus
Fifthwing
Raijin Fox
Shawn Whyte
Nydrian Streben
Luke
SeventhSkull
Starter Pack – Pledge at least $1
Cmoparw
Figerl Jörg a.k.a. Zervikalsyndrom
AMoldyDoughnut
Frank Garcia
Shawn Whyte
Keith Steiger
blehmaster9000 and more
Paul Bonser
Anubis
Adam Peterson –

Thanks for the annual patronage!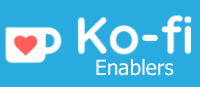 Ko-fi Enablers – Donated through Ko-fi or other means
Some anonymous but also totally awesome guy – 100 coffees?! Someone call the police because someone just killed me with kindness!
Anonymous – 2 coffees, yum!
MCWildcat – 5 servings of mmhmm!
Alex Neumann – Oh wow, you didn't have to but thanks for the 2 coffees!
Another amazing anonymous guy – Also 33 coffees! I guess I won't be sleeping for a month or two!
BlueDavrial- 5 coffees. Drinks up!
Anonymous – One strong cuppa joe!
Michael – Fueled up and ready to go with 1 cup of goodness
Hall of Fame
Patrons that contributed to reaching a Goal will appear here for all eternity, forever remembered.