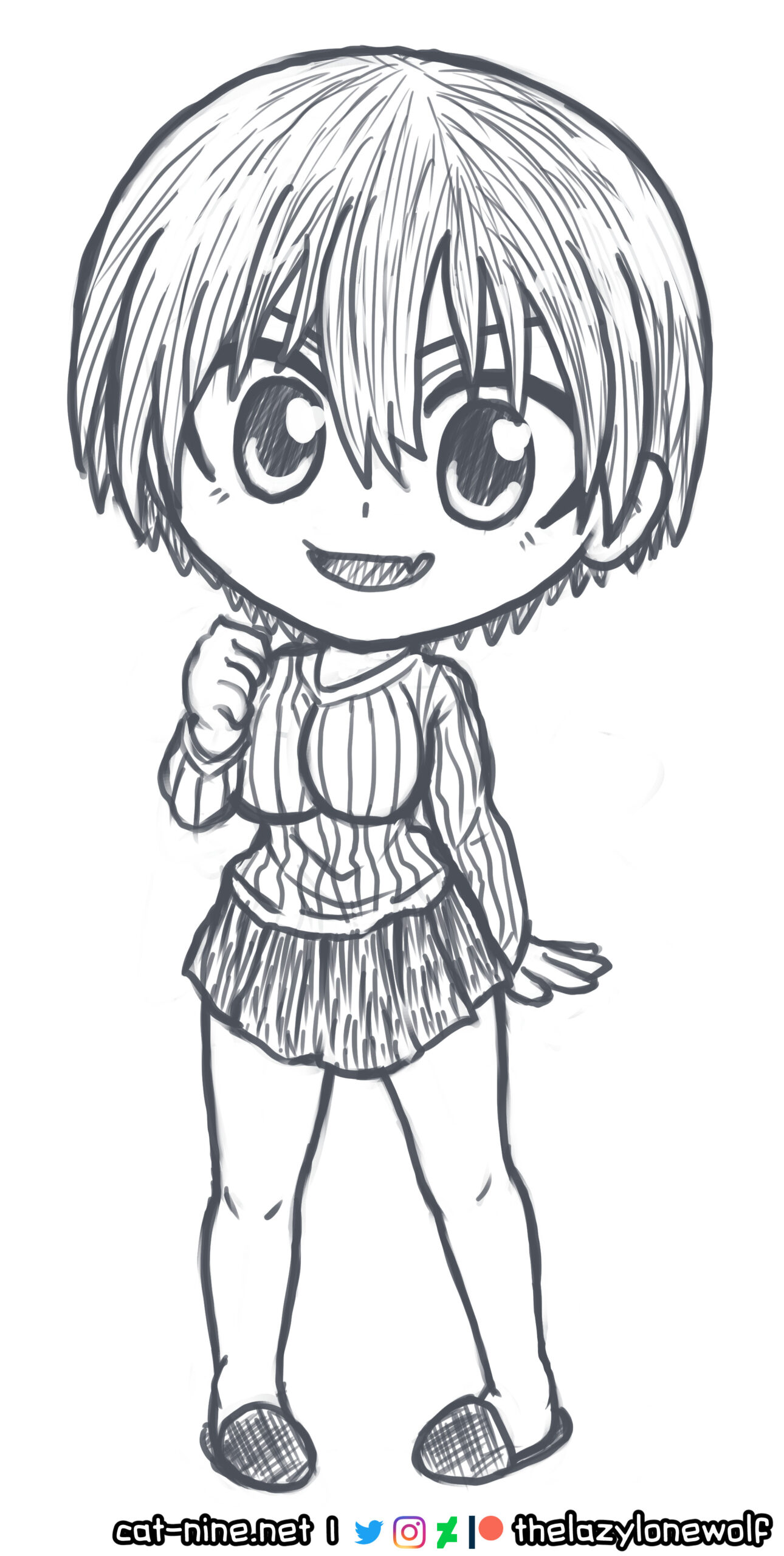 Uzaki (Uzaki-chan Wants to Hang Out!)
on
July 14, 2020
HD
---
Uzaki from Uzaki-chan Wants to Hang Out!
I gave some free sketched chibis to last month's AristoCats as thanks. This one was supposed to be for 🏅Indi Skye
, but they've graciously given it to InfiniteBB, how generous!
Now, I can finally watch Uzaki the anime, which just came out. I resolved to finish this before watching it.
I'm treating this as a sketch commission so the HD version is free-for-all! And oh, I just found out with this artwork, it seems WordPress automatically scales down big images like this since it was originally 1966 x 3903. You can view the full size or download it in that Patreon link above!