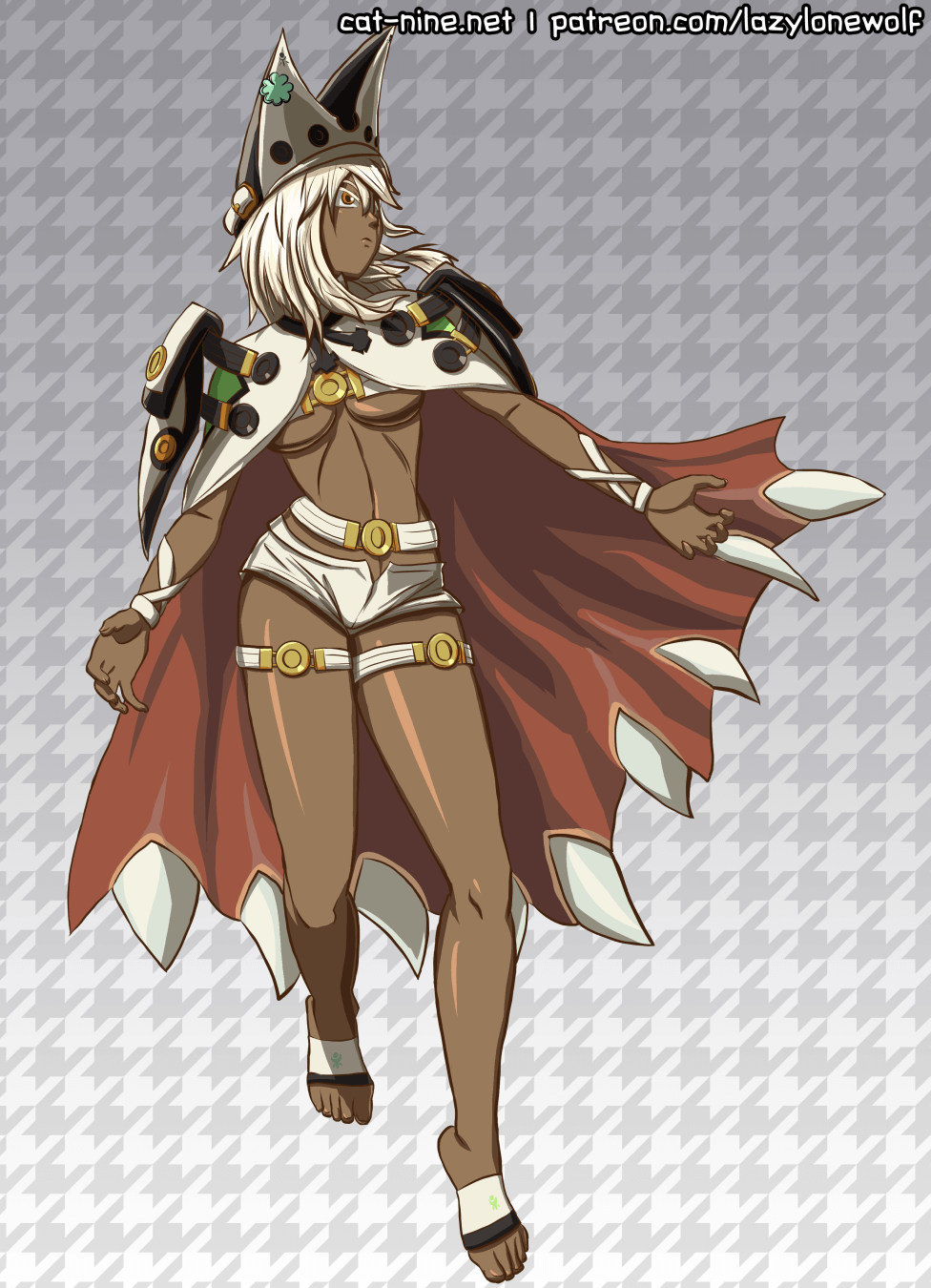 ---
Fan art of Ramlethal Valentine from Guilty Gear Xrd -Revelator- as suggested by Yugo Ryan

.
Working on her hat and coat thing next… tomorrow! For now enjoy her… belt outfit? What is this, Kingdom Hearts?
Her coat, pauldrons, and cat-ear hat took forever to draw haha. I'm still not sure if I got the hat right, but it's good enough to me for now.
This is the most complicated thing I've drawn at the moment. That toothy coat+cape just complicates it a lot! But hey, I don't get many chances to draw capes.
Whoops almost forgot that clover/shamrock on her hat. I also don't know how to draw the thing!
Usually, I use two shadows when cel shading, but here I've tried using another shade of shadow too for almost everything else. Looks nicer of course, but also loads more work! Aside from the hair, I don't use it often in most of my artwork, especially for the comic.