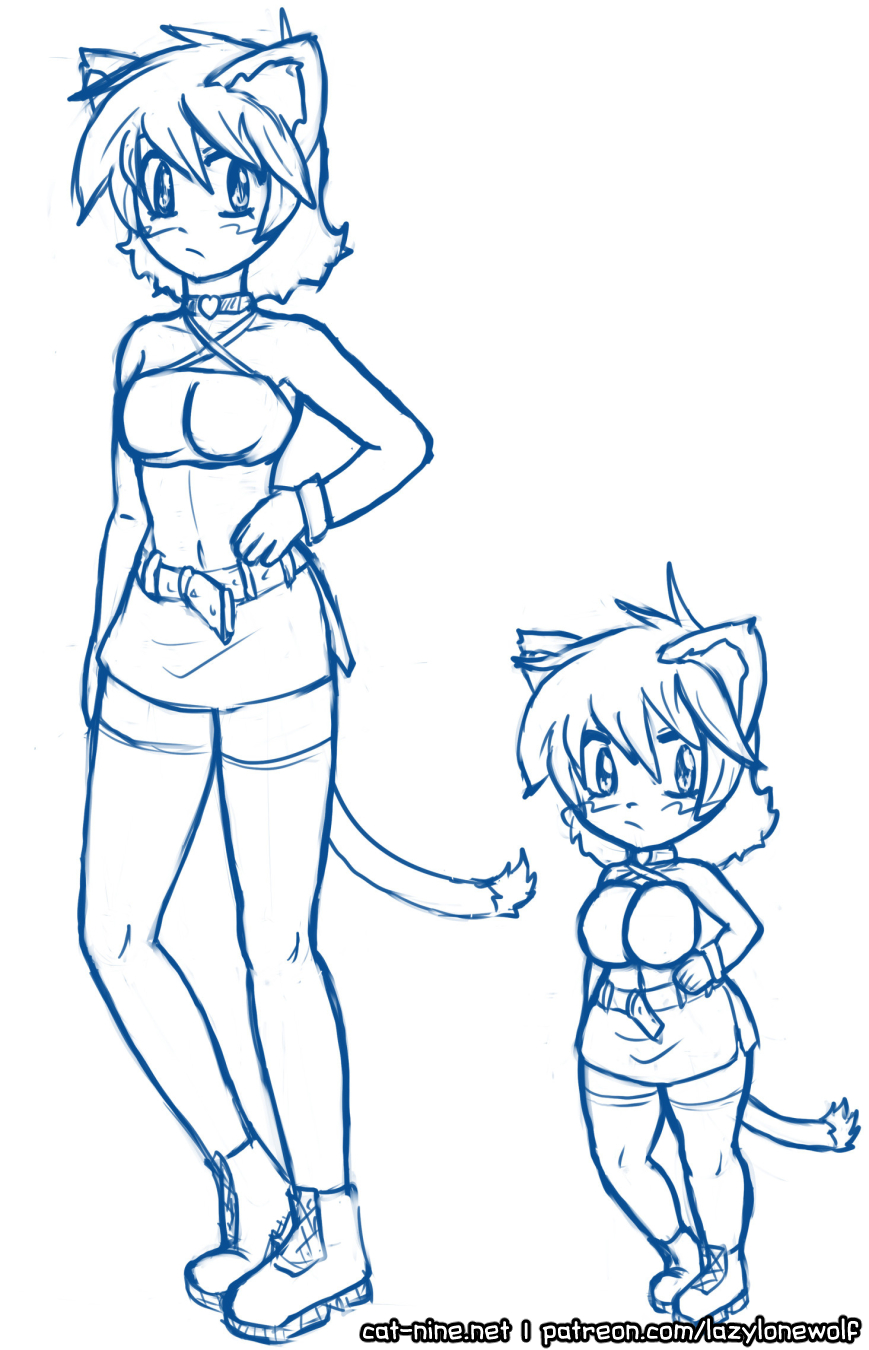 Myan and My
on
August 22, 2019
HD
---
Or Shortstack Myan 3, the older one's in an art stream and here. I think I like the one in the art stream the best, but hey, might as well experiment right?
First, some dumb jokes are in order:
Don't talk to me or my shortstack ever again
She's half the Myan that she used to be
Hothead's suggestion was actually "gradually shorter and increasingly-stacked Myans", but I skipped a few steps haha. Up to you if you just consider it a chibi Myan, but hey, she's shorter and stackier so…
This is my first drawing with the Cintiq actually setup on the table since the HDMI cable extension just arrived today (August 9). Dunno if it's that or just another bad art day, but this took longer compared to the other things I've drawn with the Cintiq. I hope it's just a bad art day then, or else I'lI just have to git gud faster. Of course, I can just continue to draw the way I've been drawing, with the Cintiq propped up on my legs, but I think I'll try drawing on the table a while longer.
I've also been thinking that her hairstyle here would've fit a genderbent Keith, though it's not bad for Myan too since the top of her hair here looks like the tuft of fur on top of her head when she's in cat form.