Making Webcomics – Are they free?
on
September 3, 2014
at
3:49 am
A lot of hobbies can be done for free, but does that include making webcomics? Excluding expenses like electricity and internet access, I'd say the bare minimum is a computer, but of course, even that can be free in a way. For most people, here's what you can expect to spend on if you're planning to start a webcomic.
---

Computer
Can't have a webcomic without a computer eh? With it, you'll be able to write, draw, web design, scan, print, look at reference pictures, etc. It doesn't even have to be that powerful, although I suggest looking up the system requirements for the photo editing or art software that you're planning to use for creating said webcomics.
Don't want to upgrade or buy a computer? You can always ask a friend or family member to use their computer, or use the computers in your school or library if they'll allow it. If none of these choices are possible, then there's no other way except to purchase one. Even then, it pays to have a computer of your own so that your files are safe, plus they're just so darn useful even when you're not using it for webcomics (gaming, surfing, etc.).
---
Art materials and equipment

For those that prefer to draw their comics traditional way and then scanning it afterwards, most of you already know that art materials can still be costly; how much these expenses are depends on the person and the materials they use. A scanner will also be required so you can edit your comics on the computer and upload them on the web.
Even those who draw their comics directly on the computer aren't excluded from expenses; while a mouse can certainly be used for drawing, you won't be able to draw as good or as fast without a good graphics tablet. While they're on the expensive side (particularly tablet monitors like the Cintiq ), they're worth it since they'll last you a good number of years before becoming broken. My old tablet, a Graphire2, still works even after years of using it, although I've replaced it with a Intuos4 for smoother and more accurate drawing (also, the square shape doesn't work well with my wide screen monitor).
3d comics only need a computer powerful enough to handle rendering, while photo comics only need a good camera and/or a tablet.
---
Software

Various free and paid software are available which can be used for webcomics. I haven't tried some of them and I am not experienced with most except for Adobe Flash, but  I'll make a separate and much more detailed post in the future just for that. For now, here's a list of some of the most popular software from both sides. Most have a trial version available, so make sure to give them a try, you might just find the right program for you!
Paid
Free
For writing, you may want a better text editor than the default one bundled with your OS. Microsoft Word remains the best out of all the rest, although some of the free word processors available aren't bad. They won't be as good as Word though, especially if you depend a lot on automatic spell check.
For web design/development, Notepad/TextEdit should be enough for simple websites, although you may need something more powerful like Notepad++ for anything more complicated. Also remember to consider the operating system you're using, particularly if you don't have a computer yet as some programs may not be available on the other.
---
Website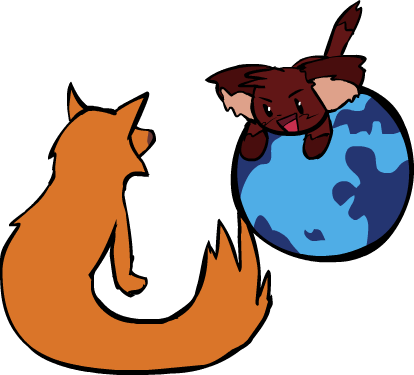 After creating a comic, you'll need a website to host them. It depends on you, but I suggest that everyone should start out on one of the free webcomic hosting sites available since many artists just give up or lose interest later on.
How about blogging websites? Blogging websites like Blogger and WordPress can definitely used for webcomics. You may need to play with the layout to get the right look for your webcomic, although some may have themes specifically for webcomics, like Easel for WordPress which is used in Cat Nine itself. However, some of these themes may need to be paid for, or require you to have your own web domain. Tumblr and LiveJournal are also good websites for webcomics.
How about Facebook and Twitter? You can post images in Facebook and Twitter, although I don't advise using it to host your webcomic.
---
Skills and learning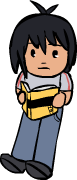 There are many resources for learning art, writing and web design on and off the web, and no matter if they're free or not, all of them can help you, but I suggest that everyone get life drawing and writing classes if possible. Personally, here are a few books/websites that I've found extremely useful:
---
References and research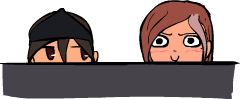 Searching for a reference picture or researching for your story is as easy as taking a picture, looking at the mirror, asking a friend to pose, going to the library, or using Google/Wikipedia. If that's not enough, here's other stuff I've also used to great effect: