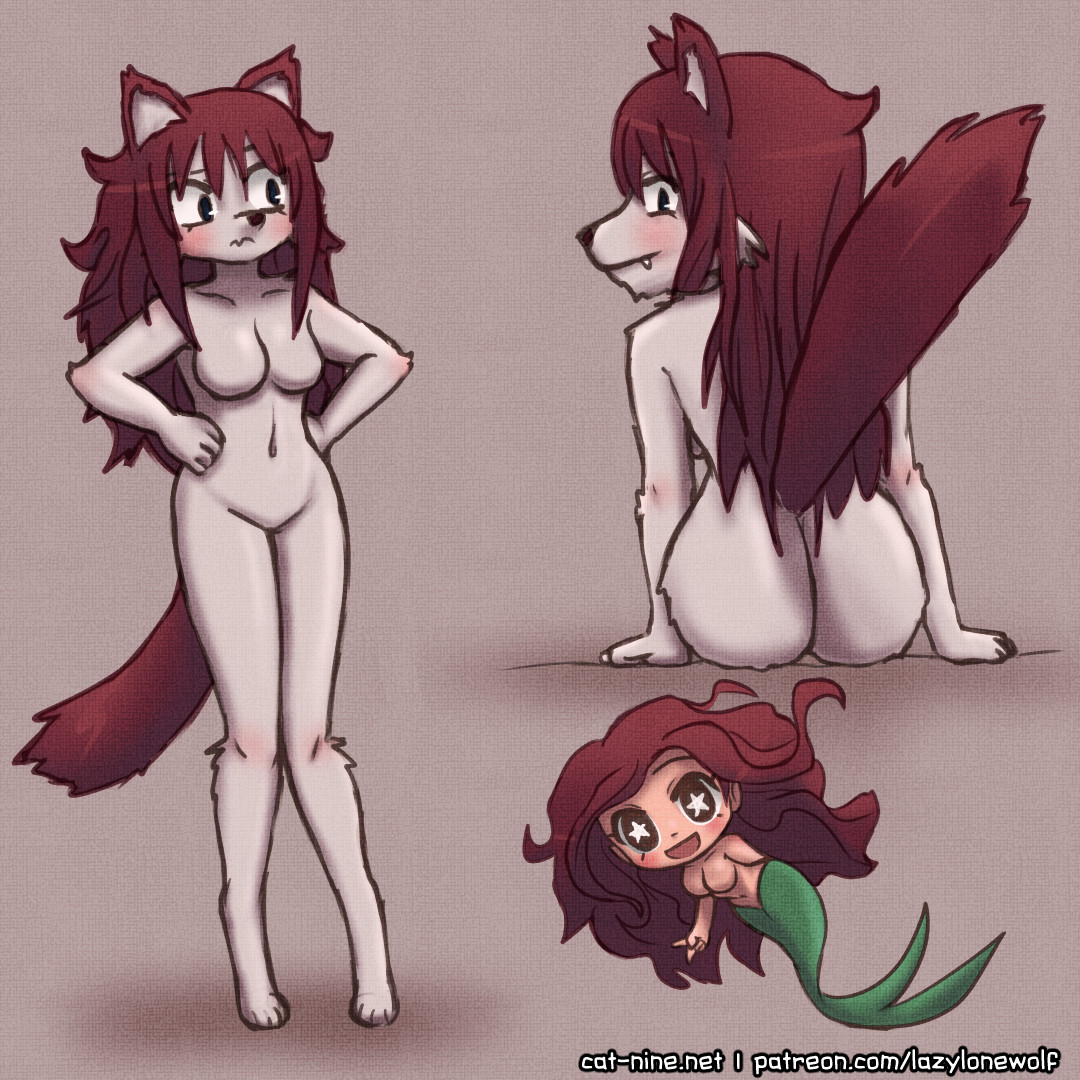 ---
My train of thought:
 hmm, the guys haven't seen were!Tammy naked yet…
I can't call myself an assman when I haven't drawn butts that much
I like putting fishsticks in my mouth
This won the color poll! I really like the sketch I did here… which you should totally check out if you're a patron that is. Anyway, I didn't want to ruin it's sketchy look , so I just cleaned it up rather than draw the lineart. Also tried out airbrushing and those anime blushes on shoulders/elbows/knees. Not bad I say!