249 – Yin and Yang
on
March 18, 2023
at
5:59 am
Completed in: 14h 55m
HD
WIP
Sorry, but I have like a need to draw transformation sequences. They're fun.

"Fire" Tiger VS Water Dragon! And finally using that experience from all that Hothead art I drew. Also maybe check out their Twitter.
I figured this was a good way to show one of the "common" but still useful mask powers, though animal masks can range from full-on transformations like this to just buffs depending on the animal (e.g. fast like a cheetah). And unlike with Tammy, she actually did transform in front of them like that which I did because "hoho magic wolfgirl transform". I went with a more sentai-like than magical girl approach here this time.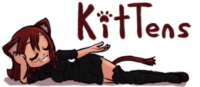 🏅

Fishmeistercod

🏅

Red Miso

🏅

Yugo Ryan
Rothiem

🏅

MCWildcat
Transcript

Tiger-masked Haliyan: TIME TO UNLEASH THE BEAST!

Tiger Haliyan: WITH FEROCIOUSNESS THAT BURNS HOTTER THAN FIRE!