Posts Tagged valentine's day
3 results.
---
Hoho, bold words for someone within romancing distance.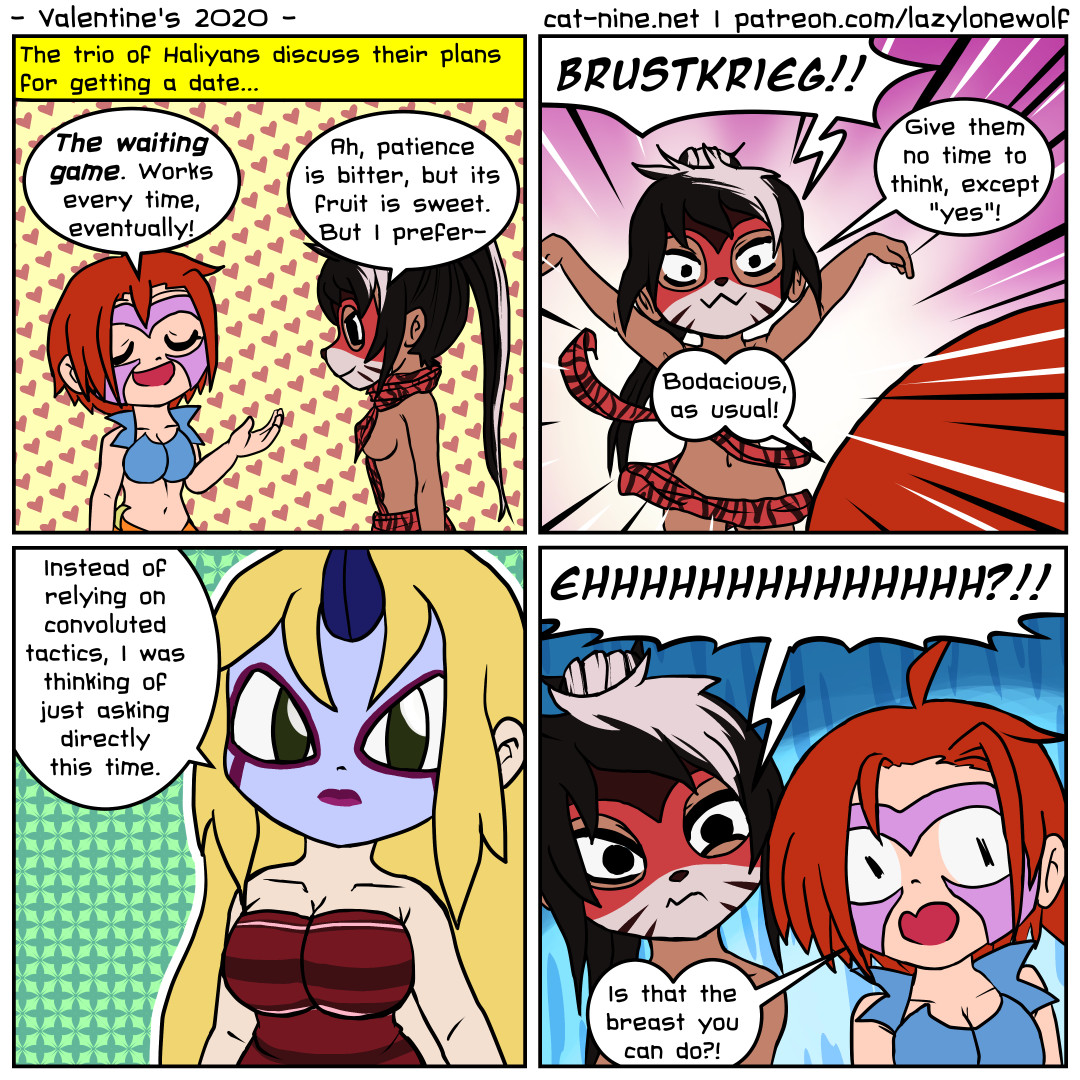 on
February 18, 2020
Completed in: 9h 32m
HD+WIP
---
A bit late but hey. And yeah, there's a textless version if you're that thirsty, wink wink.
I didn't originally really plan this to take place before our heroes (I gotta come up with a name for their group…) arrived at their village, but making it so seemed like a good fit.
I also don't really have names for these three girls yet, though I've just been naming the layers I drew them in as "Nami", "Hothead", and "Blondie".
Oh yeah, just found out about the<details> html tag. Gonna use them for the transcripts. Unlike the actual comic pages, that feature isn't built-in for these blog posts…
Transcript

[The trio of Haliyans discuss their plans for getting a date…]
Redhead Haliyan: The waiting game. Works every time, eventually!
Brunette Haliyan: Ah, patience is bitter, but its fruit is sweet. But I prefer-Brunette Haliyan: Brustkrieg!! Give them no time to think, except "yes"!
Redhead Haliyan: Bodacious, as usual!Blonde Haliyan: Instead of relying on convoluted tactics, I was thinking of just asking directly this time.Brunette Haliyan: EHHHHHHHHHHHHHH?!!
Redhead Haliyan: Is that the breast you can do?!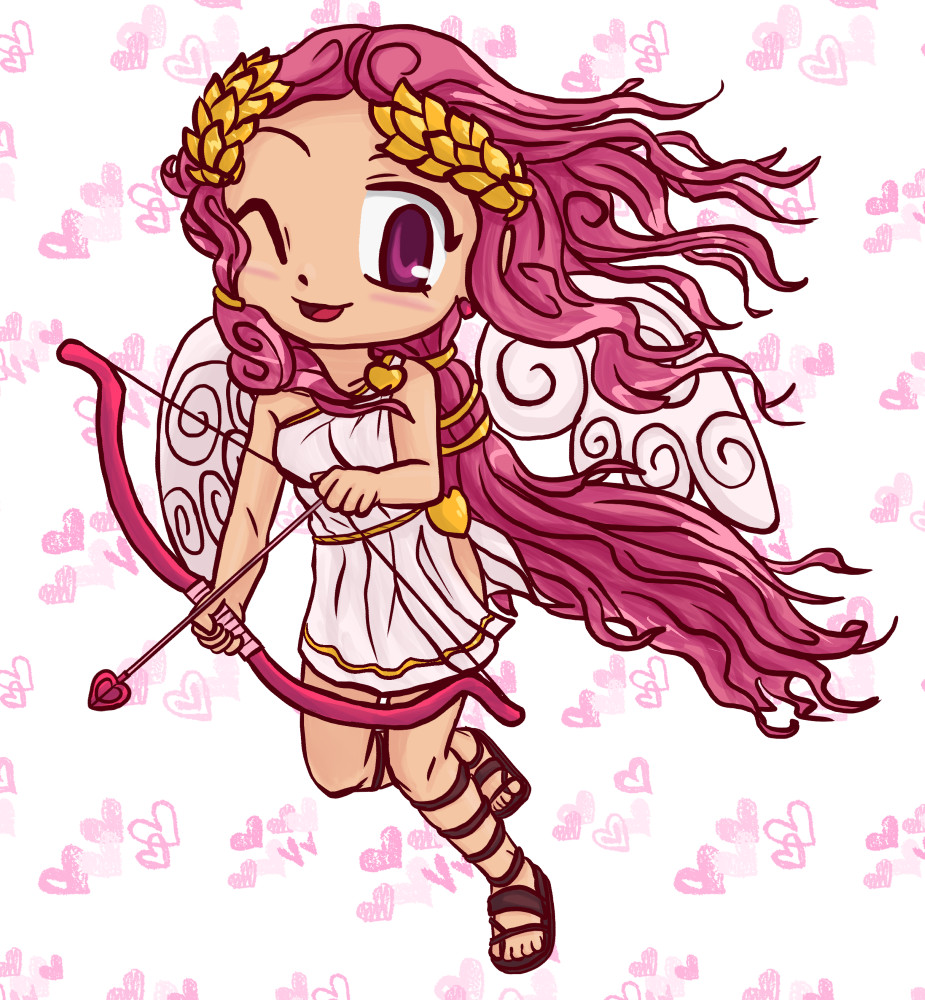 ---
Sorry for the silence guys, I'm back again! Was busy with other stuff, and then got sick, although that was self-inflicted cause it was from coffee withdrawal. I like coffee (2 shots of espresso a day!), but I really don't like the idea of constantly drinking it just to stave away the withdrawal symptoms, so I quit cold-turkey.
Heh, big mistake, in hindsight I should've just weaned my consumption. Headaches and nausea happened for a little more than a week, and I think I had a panic attack one night, jeez.
Anyhoo, here's a detailed Monthly Myan (and Friends, cause I want to draw other characters too) of Hibi as Cupid (with a bit of Birth of Venus, cause she was Cupid's mother) to make up for my absence.