Posts Tagged tammy
27 results.
Click the image or here to read it on Patreon!
So, I tried it this time using the colors I usually use for the shadow/highlights instead of using a multiply blend. A bit more work to color it, but I'm happy to say that I found a way to mostly, if not perfectly, replicate how I shade/highlight in Flash… and then some!
Oh, and check out the backgrounds that can be downloaded for Clip Studio, niiiice.
Halloween 2017 Poll Winners
Aside from Cruz, looks like Pokemon is this year's Halloween theme! Thanks for voting!
Myan: Eevee
Keith: A Pokemon character. I'll go with Ash.
Tammy: Sylveon
Cruz: Link in Gerudo outfit
Hibi: A Pokemon character. I dunno, I think I'll use one of the female protagonists.
Only one week to vote for the Halloween 2017 Poll!
Current likely winners below. Maybe YOU can change the results?
Myan: As Eevee
Keith: A Pokemon character (probably Ash)
Tammy: Sylveon
Cruz: Link's Gerudo outfit (Zelda Breath of the Wild)
Hibi-hibi: Rose Quartz or A Pokemon character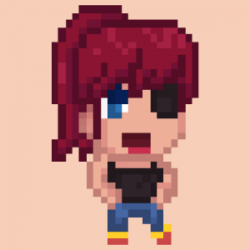 Check it out! I left Hibi out since she's too small to draw as Toriel… so Rallidae will have to do!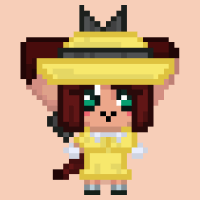 Halloween 2015 is almost upon us, and that means I'm gonna make a new header again just like last year. It's not a "thing" yet, but I've decided that it should be, so look forward to this every year from now on – and I might even make some artwork for them and post it here. So yeah, if you've have any ideas/suggestions for their costumes, please leave a comment, tweet, etc.!
Ideas so far:
Me: I want something cool, and Myan "dressed-up" as another catgirl character, like Felicia or Taokaka. Maybe characters in a show, like Mystery Inc. (Scooby-Doo)? Undertale!
oStaiko: Myan as Keith
man in black: Go with a theme for all of them
BlueMario:  Redraw the old old costumes for the banner. Like the Cruz Missile and those (here are the ones for Myan, Keith, and Tammy)
David Nuttall: Myan as the Cowardly Lion, Tammy as Dorothy, Keith as the Scarecrow and the Cruz as the Tin Man. Or Justice League.
CuteManabi: Sailor Moon cosplay.  Keith as Tuxedo Kamen, the rest as Sailor Senshi.  (Your pick which is which.)  I just think it'd be funny that Cruz is forced to cosplay as a girl.
Remara: everyone dressed as food with Keith as a burger Myan as fish Blondie as idk pizza? and the girl as a chicken leg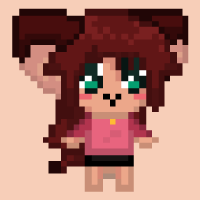 Thinking of updating the banner for this year's Halloween. Anyone got a costume in mind for the characters?