Posts Tagged patreon
37 results.
Magicat Girl 1! Myan fights a dumb ol' lizard. A skyscraper sized dumb ol' lizard.
Patrons can now vote for Myan's hairstyle for the next Episode. Everyone else, have fun with the community poll below!
I know the First Goal is just to keep Cat Nine running and get more readers but wow, oh wow! I never could've imagined that the first goal would be reached in a month, thank you guys so much! Looks like Cat Nine's staying for good this time!
I"ve already made a new entry for the first goal in the Patrons page for you, The Nine, unless someone else becomes a patron wink. In that case, Nine + One, like the Goal! No, don't even mention "what if another one becomes a patron?", my mind simply cannot comprehend it . Still, it's awesome that the First Goal was reached with 9 patrons. 🐱
Fun fact: the first goal was supposed to be $10 (cost for hosting and domain name), that's why the pic for it was 9 + 1. To be honest, it's a little pricier compared to, say, Bluehost, but I'm hosting Cat Nine locally (Philippines) to support local businesses. So uh, I just wanna say that you're also supporting this little country of mine, and I appreciate that!
Thanks to all who helped reached the goal and made Cat Nine's Patreon a success! To everyone else, this is your last chance to join the list below by becoming a patron before May ends!
EDIT: Nine + One patrons, woooo!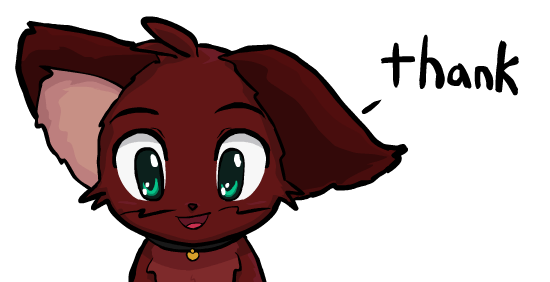 1-up – Reached $50 Goal at May 2017. This is enough to keep Cat Nine running every year and have some extra for advertising. Thank you so much!
Fishmeistercod
Yugo Ryan
ZetashockCat
MCWildcat
Kaisoni
Red Marine
Knut Breitschuh
Henry K9
Tom Wood
Alex Neumann
Final reminder for the Episode 5 poll, which let's you choose the topic for it. I'll close it a day after I post page 139. This is your last chance to vote if you're already a patron, or to become a ($2) patron if you want to vote. Current results are: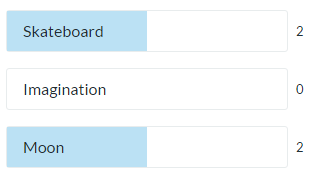 If there's a draw, I'll just pick between them.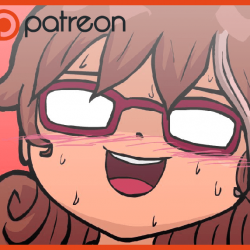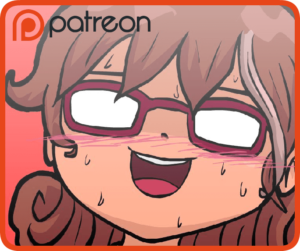 New bonus comic on Patreon. Okay I know this preview looks a little… lewd. W-well get your mind out of the gutter, pal.
So it's been a week now since I launched Cat Nine's Patreon page. I was honestly pessimistic with it so I wasn't expecting anyone at all to be pledging anything at least for a year or so, or ever for that matter. But oh boy, five people already pledged before a week was over, and all of them immediately went for the highest tier (RAWR $4). One of them even bumped up their pledge to double digits!
These guys managed to touch me in all the right places (my heart), and it feels great that a few people out there in this wide world actually cared enough about a silly little catgirl comic from the Philippines! I've been having an awesome week thanks to them (and I bought pizza) and it gives me hope that one day I'll be making enough to live off Cat Nine.
To the people below, thank you! Remember these names because I'll allow them to lord over their True Fan status over everyone and they'll get a special place in the Patron page Hall of Fame (psst, the next one is if you become a patron in the first month, until June 3).
First Weekers
Fishmeistercod
Yugo Ryan
ZetashockCat
MCWildcat
Kaisoni
It's never too late to join the party though! And hey, it's totally fine if you don't feel like becoming a patron! You can still show your support just by voting everyday, and turning off your ad block or adding Cat Nine to your ad block's whitelist.
BUT if you were a patron though, you would've enjoyed these Rewards for the past week (and future plans for Rewards):
Activity feed – If you were a patron, you'd know about a certain secret project and you'd get the meaning of this picture.
Wallpapers – Four awesome and exclusive original wallpapers. Each one in four different sizes which should fit most monitor sizes.
RAWRchives – Ultra HD RARchives of past and current Episodes. And I managed to find some of the doodles I made for the chat/comments.
Patron page and comic mentions – Your name will be added in the Patron page, and if you pledged at least $4, you'll also get a special thank you in the rants section below the comic.
WIP (work in progress) and early access – For all comics and art, I'll post on Patreon the lineart, flats, and then the finished version there first. This also means you'll get to see them before everyone else. I've done this for page 135 and the bonus comic, and they're in HD too!
Storyboards – I've already posted some of the storyboards for past and current pages, as well as some that didn't quite make the cut. The final versions that you see here in Cat Nine are often very different from what I originally had in mind! I'll only post the storyboard for the latest page after it's up so you won't get spoiled.
Episode poll – Poll for Episode 5 is currently ongoing. Will the next episode be something about: skateboard, imagination, or moon? You guys decide and you can vote on multiple choices! I'll close this after I post page 139.
Concept and sketches – Haven't made any yet, but I'll post them there too. I might even allow you to choose the character's hairstyles or clothing for the next Episode!
Patron-exclusive art and comics – The first patron-exclusive comic is finally up. I'll mostly concentrate on making comics though. I'll post one of the panels here, or the first page if it has multiple pages (hoping that you'll become a patron, heh). Aiming to make these bonus comics once a week. These comics will also have different flavors:

Original series – Will have it's own original story and characters. To be honest, Magicat Girl might be the only original series I'll make while I'm still working on Cat Nine. Planning to update it once a month.
Side stories – Perhaps stories about specific characters or the happenings between Episodes.
Shorts – Comics that have a theme/topic like a full Episode, but too short to be posted here in Cat Nine.
One-shots – These will be a lot like the bonus comics I've made as voting incentives for Top Web Comics, except full quality.
More Rewards and Goals
Since one of them asking about higher-rewards, I also put up some ideas for additional Rewards and Goals. I'll make the decision next month to think things through, but I might implement the ad/banner free reward next week. Don't really want to add more workload cause I prefer to concentrate on the comic!
"Oh look, he's back again." You're darn right I am. Anyway, real talk below, if you want to read that is.  Or you can just read the TLDR and skip to the announcements.
TLDR: Boo-hoo, me. Got better. 500 pages or bust. Now updating Friday to Sunday.
I didn't show it back then, but I was miserable while working on the comic.
I was never really been confident in my art and writing. You guys see the end results, but behind the scenes, I make a lot of mistakes and have a lot of difficulty drawing some panels. On some days, my drawing skills just disappear, or at least be at a lower level than usual.
And somewhere along the way, the satisfaction after a job well done was gone. Obviously, none of these are good for anyone's sanity. Those feelings of frustration and uselessness eventually builds up, leading to unannounced hiatuses until my confidence comes back (one of the biggest reasons anyway).
But whenever I come back after every hiatus, I'm always afraid (literally heart pumping faster afraid) at reading the comments and the chat. Afraid of you, the reader's, disappointment, especially from long time fans.
So, miserable while working, and miserable when not working. Vicious cycle right there.
"Screw this, this is no way for a man to live" I said, so I decided to take a real break this time, and take it as long as I needed until I get over those feelings, AND rekindle my love for drawing again.
Just living life: sleeping and waking up on time, eating healthier, taking up weightlifting (best idea ever and I suggest everyone do it too, squatting around 185 lbs now), and taking a walk every day. I didn't draw much during this time, but I watched and read a lot of cartoons, anime, and manga. I also reflected on what I was doing wrong and what I can do to improve.
Now I'm back, with a definite goal of "finishing" Cat Nine at 500 pages and an ultimatum: if I miss a whole week of updates again, then I'll permanently stop Cat Nine. Mind you, I'll only stop at 500 pages if I ran out of steam at that point, otherwise I'll continue. Who knows, abandoning Cat Nine might be what I needed to do all this time, and I'll probably just start a new series if I do stop.
Thanks for taking the time to read this, whew, that's a load off my chest (is that the right expression?)! I'm not normally open about these things. Now then… it's time to get back to work.
Now for some announcements:
Halloween 2015 Wallpaper (Xenoblade x Undertale), and other free wallpapers can be downloaded here (Dropbox). Sorry I know it's super late, and I'll be skipping Halloween 2016. You guys better think of themes or characters for this year though!
The website apparently went down since December 2016, which kinda sucks really since I didn't touch anything. Didn't even visit here during the break. It was caused by something something about Cloudflare and DNS. Fixed it during February 2016, and I won't be using Cloudflare anymore. Might slow the site down a bit, but only just. Sorry about that folks!
Livefyre Comments is gone forever (gee thanks Adobe) so replaced it with Disqus for now. Most of the comments have been exported, but any images or videos are probably lost. Too bad, I like Livefyre and I can't control the Disqus' appearance. Might change to SolidOpinion (the one I used for Magicat Girl), but only if the comments can export.
On that note, Magicat Girl is cancelled, for now.
Reaching 500 pages would take forever if I update once a week. So Cat Nine will update from Friday to Sunday from now on.
I'll only make bonus art/comics for Top Web Comics every first day of the month so I can focus on the main comic. I'll still be making lots of bonus stuff though, but it will be for…
Cat Nine's Patreon page will be launching soon. Look forward to Rewards like:

Wallpapers (some of the new headers are Patron-exclusive wallpapers)
Exclusive art and comics for Patrons. Might post Magicat Girl here as a standard comic though, without reader input. Sorry about that!
Early access/Preview comics (up to 3 pages in advance)
Downloadable RARs of Episodes (includes bonus art and comics, and chat/comment doodles) in unoptimized Ultra HD (3840 x 1183). Normal comics optimized (lower quality) and in 1536 x 473, so that's what, six times as large!
Add your name to the Patrons page. Pledging higher amounts will allow you to add a link to your website, and your name will be listed below the rant/news section on comics that you've supported.
And Goals. Like removing advertisements for everyone or heck, four comics a week. Plus if you were a Patron when a Goal is reached, you'll be added to the Hall of Fame.