Patrons and ko-fi Enablers
Become a Patron or donate through ko-fi, and your name will be added here. For patrons, your name will be permanently added here after your first pledge has been processed! You guys keep Cat Nine alive for everyone to enjoy. Thank you, everyone!
If you want to add a link to your website, you can send it to me through email, chat, or message me in Patreon.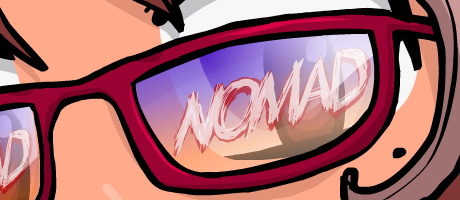 NomAd – Pledge at least $7
Former patrons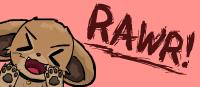 RAWR! – Pledge at least $5
Red Marine
Hothead
MCWildcat
TGIF
Steffen
Knut Breitschuh
Staik
BirdmanGA
Former patrons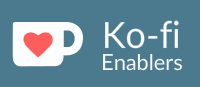 ko-fi Enablers – Donated through ko-fi
Some anonymous but also totally awesome guy – 100 coffees?! Someone call the police because someone just killed me with kindness!
Anonymous – 2 coffees, yum!
MCWildcat – Four servings of mmhmm!
Alex Neumann – Oh wow, you didn't have to but thanks for the 2 coffees!
Another amazing anonymous guy – Also 33 coffees! I guess I won't be sleeping for a month or two!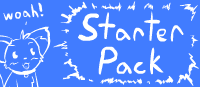 Starter Pack – Pledge at least $1
AMoldyDoughnut
Figerl Jörg a.k.a. Zervikalsyndrom
Frank Garcia
Alex Neumann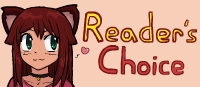 Reader's Choice – Pledge at least $3
Sunblaze
Raijin Fox
Jake Pizorno
tagno25
SeventhSkull
Techokami
Fifthwing
Soblin
DragonOfLord
Former patrons
Hall of Fame
Patrons that contributed to reaching a Goal will appear here for all eternity, forever remembered.
True Pioneers & First Weekers – Pledged from the first week (May 4-11, 2017) of Cat Nine's Patreon launch, and kept it up until the end of the July 2017! Thank you so much!
Fishmeistercod
Yugo Ryan
ZetashockCat
MCWildcat
Kaisoni
First Monthers – Pledged during the first month (May 12 – June 1)
Red Marine
Knut Breitschuh
Henry K9
Hothead
Alex Neumann
Pioneer – Pledged during Cat Nine's Patreon page launch (May 2017 to July 2017)
AMoldyDoughnut
Aliumas147
tagno25
Figerl Jörg a.k.a. Zervikalsyndrom
Scarekitty
BlueDavrial
Frank Garcia

Wolf with a Blog – Reached $100 on Feb 5, 2018! I'll start writing new blog posts every month, maybe tutorials about writing, drawing, comics, and stuff. Tell me if you want a specific topic! Thanks you guys!
Kaisoni
Scarekitty
Yugo Ryan
Knut Breitschuh
Fishmeistercod
Aliumas147
BlueDavrial
Rothiem
Hothead
Red Marine
MCWildcat
Sunblaze
ZeroKelvinKeyboard
ZetashockCat
TGIF
Frank Garcia
tagno25
AMoldyDoughnut
Alex Neumann
Figerl Jörg a.k.a. Zervikalsyndrom
1-up – Reached $50 Goal on May 2017, June 2017. This is enough to keep Cat Nine running every year and have some extra for advertising. Thank you so much!
Fishmeistercod
Yugo Ryan
ZetashockCat
MCWildcat
Kaisoni
Red Marine
Knut Breitschuh
Henry K9
Hothead
Alex Neumann
AMoldyDoughnut
Aliumas147
tagno25
Figerl Jörg a.k.a. Zervikalsyndrom