Whoops, forgot to post this sorry! Multiple choices are allowed here and I'll close this on September 20.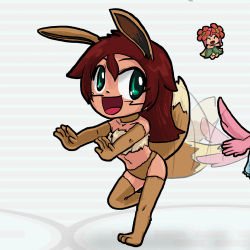 Halloween 2018
Oh my, it's that time of the year again… again! Anyone can make suggestions for this year's Halloween Wallpaper (download all free wallpapers here), where Cat Nine characters will dress up as characters from another series. As usual, the wallpaper will be available to everyone for free. You can make suggestions by commenting below, in social media, or Discord! The schedule:
Theme suggestions from September 3 to 13. For example, My Hero Academia.
Theme poll from September 13 to 20. Time to vote for the theme!
Character suggestions from September 20 to 27. Let's say League of Legends was chosen. Suggest which Cat Nine character dresses up as someone from LoL, like say, Myan as Gnar or Tammy as Warwick. Specify too if they have alternate costumes!
Character poll from September 27 to October 4.
Make the wallpaper sometime in October. Or perhaps put it up on Halloween?
Current suggestions
BlueDavrial: Overwatch and SNK Heroines: Tag Team Frenzy (might genderbend the boys for here)
Golb89: Fire Emblem 7
Eric Palmer: Avengers
Ninjahamster5: "thriller theme? Like movie killers, or monsters?"
Skye and ZeroKelvinKeyboard: Hyperdimension Neptunia (genderbend here too)
LordCastigator: Gundam SEED
Lazylonewolf: Darkest Dungeon
ColdFusion: Adventure Time
Magical Girl and bonus comics on hiatus
Again, I know. I'll definitely come back for you Magicat Girl, perhaps after Cat Nine or another project of mine is finished!
I want to concentrate all my comicking efforts on Cat Nine itself, so all bonus comics are also on hiatus… until an Episode ends maybe. I have lots of bonus comic ideas, usually related to the current Episode, but I've decided to copy how most manga handle omake (extra) stuff, reserving them at the end of a volume or between chapters.
Commissions now open!
I'm interested in making commissions again, though I'll only be able to work like 1-2 of them per month though, and I'll only start working on them after I'm done with all the comic pages for the month. You can also "commission" through Patreon too, which I prefer since you'll also get the benefits from the other tiers. Here's my Commissions page!
Patreon-related
Charge up front is now available to all Patreon creators, if enabled. I think it'd be good for me too since it prevents people from pledge dodging (pledging, downloading/viewing exclusive stuff, and then cancelling their pledges before the month is over). Thankfully, none of my patrons have done that so far (thank you!), so I might only enable it in the event that someone actually does it.
I want to make monthly fan art and Cat Nine-related vote art, and RAWRs/$5 patrons can make suggestions! I'll choose your suggestion depending on how good the idea is and if you've already had a suggestion drawn in the past, so other people can get a turn. And feel free to ask if they should be sexy or whatever too! If no one makes a suggestion or ask me to draw whatever, then I'll just come up with something on my own.
If I have time, I might start drawing concept sketches of my other planned projects, like Magicat Girl and another project that I haven't got a name for yet. Will be accessible to Reader's Choice/$3 patrons!
Future WIP pics (sketch>lineart>flats) will all be in one post now since I just remembered that you can post images in the text section of Patreon posts. Makes for less posts, and you'll still get notified in Patreon if I made any changes to a post.
Goal changes:

$100, I've decided to drop blogging since yeah, I keep missing on doing them since I really don't want to write them. Changed it to monthly art now, and more people would probably want that anyway.
$300 for another monthly piece of artwork. Also hey, I can officially call myself a professional when I'm earning this much, yey!
$500 to remove all advertisements for everyone. Maybe another monthly artwork again.
$1000 for a Magicat Girl game is a little optimistic I guess (understatement!). Removed! Heck if I know what to put as a goal here… haha maybe actually make porn.
Tasty cheesecake (also Patreon-related)
As some of you have noticed, I've made uncensored versions of some stuff (two so far), you know, to test the waters on this lewd artist stuff. And boy, it was a pleasant surprise to get some new patrons (thanks again!). The most I'll do are sexy pin-ups and their nude versions though, and not outright porn… at the moment! Oh, you can also commission said cheesecake.
I won't be posting the nude versions or any lewds for that matter in the Cat Nine website of course, since they're only for patrons can see them. But…
Lewd stuff aren't allowed in Patreon… until I flag my page for Adult Content. I don't want to grow up be Adult yet since I might miss out on people coming across my Patreon page since Adult pages are hidden from search results. So for now, I've posted all current and future NSFW stuff in the new #nsfw-patrons channel (for $3 patrons and above only… for now). It probably still breaks the rules, but I'll only consider flagging my Patreon page for Adult Content if Patreon makes a complaint about it. In short, you have to go to the #nsfw-patrons to see lewds, sorry!
Finally, sorry to say this Reader's Choice patrons that pledged for lewds, but I'll be raising access to all lewds to RAWR/$5… in November. Most those new (fan) art might get nude versions, and they're additional work you see. If that puts you off, just a reminder that you're still getting a lot of Cat Nine-related benefits. If you're still planning to cancel, well, thanks for being my patron, I'll always be grateful for your past pledges!
└ Tags:
art
,
bonus art
,
bonus comic
,
commission
,
cosplay
,
fan art
,
goals
,
Halloween
,
Halloween 2018
,
halloween ideas
,
magicat girl
,
nsfw
,
patreon
,
patron-only
,
poll
,
rewards
Hibi-Hibi – Cat Nine Swimsuit Edition
HD version ($1 and above patrons)
(may or may not have a nude version in a specific channel in Discord… only for $3 patrons and above though 😉)
Whew, and to think I was feeling pretty unmotivated since I had a hard time trying to draw the body.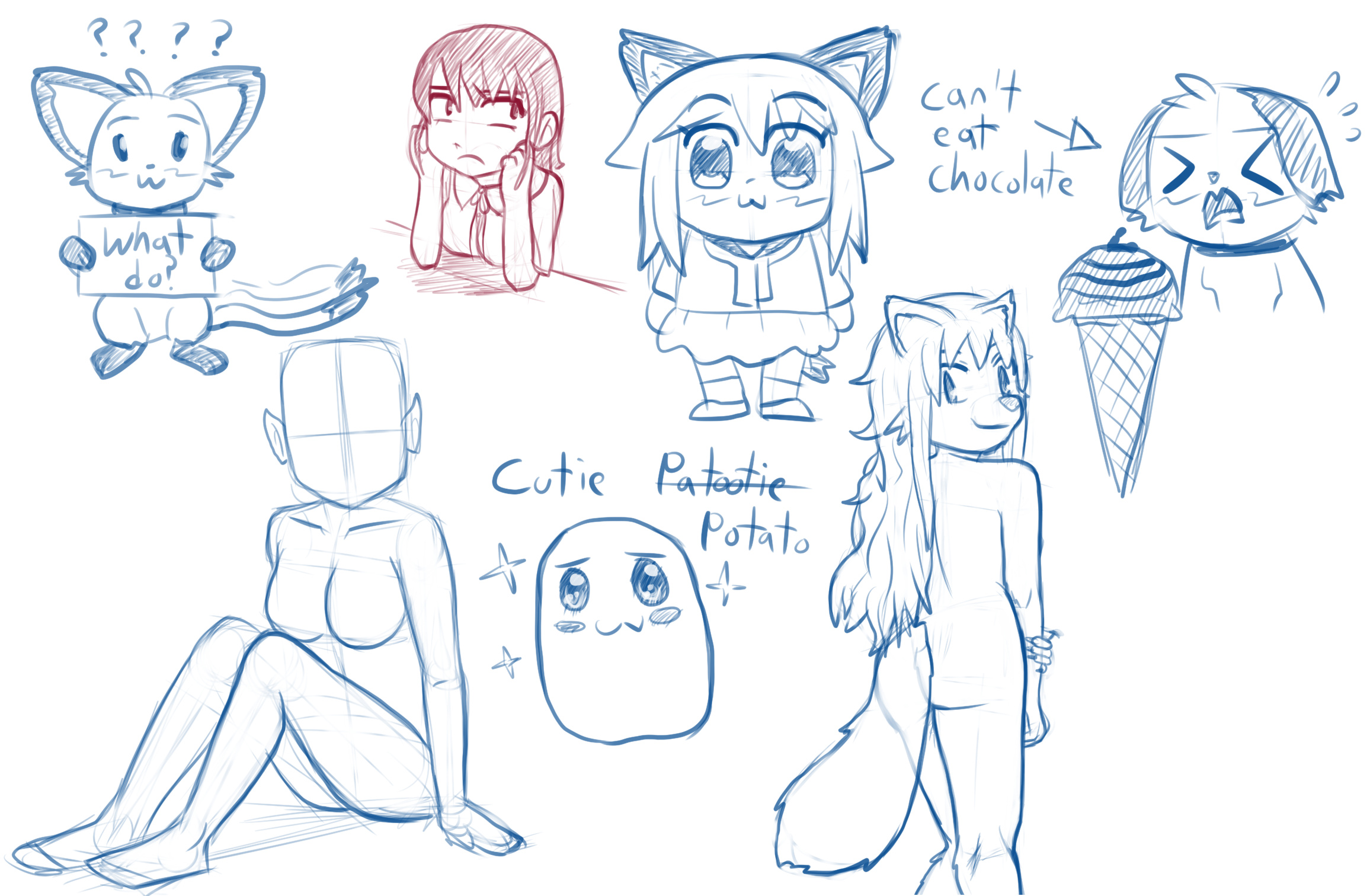 School girl Tammy on the top left
Pop Team Epic Myan
That unfinished drawing was supposed to be Hibi
A kawaii potato… or cutato/cutatoe?
Another Tammy rear view, but in werewolf form.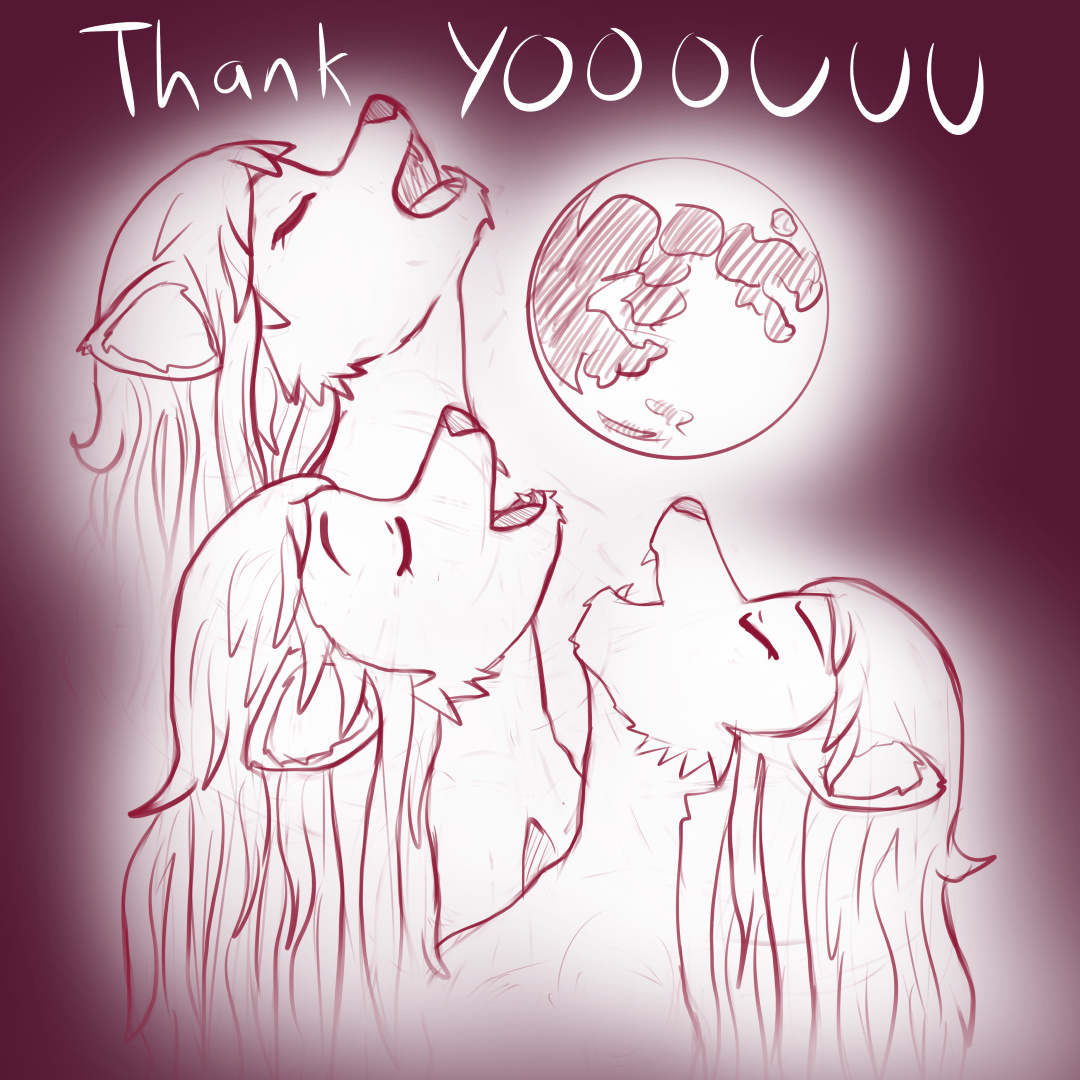 July 2018 Patrons and ko-fi Enablers
HD Version
Three times the awoo = three times the fine
Referring to this if you didn't know. As suggested by BlueDavrial.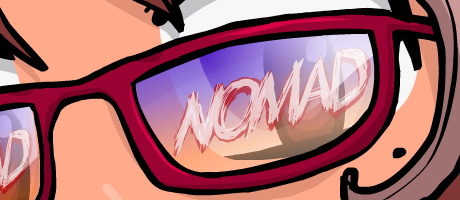 NomAd – Pledge at least $7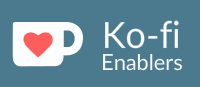 ko-fi Enablers – Donated through ko-fi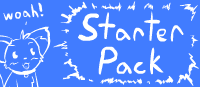 Starter Pack – Pledge at least $1
Alex Neumann
AMoldyDoughnut
tagno25
Figerl Jörg a.k.a. Zervikalsyndrom
Frank Garcia
Risky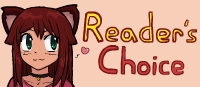 Reader's Choice – Pledge at least $3
I post these around the 6th every month (after Patreon sends me the funds). If you were declined, your name might not show up here, but I'll add it back after you've paid of course. If you've donated through ko-fi, only the ones who've donated for the previous month will show up. If I missed anyone or want to add a link to your website, please let me know!
I've recently installed the Patreon WordPress plugin, and now it should allow your Patreon account to login to Cat Nine. A log-in button is now present in the patrons page, in the left sidebar!
Your Cat Nine account will be linked to Patreon
If you already have a username in Cat Nine and try to log-in using Patreon, you might be asked to log-in to your Cat Nine's account first, and then Patreon. This will link your account to each other.
Anyone with a Patreon account can login
Yes, it allows even non-patrons with Patreon accounts to log-in, but it's really only useful for NomAds at the moment, although I'm planning to remove some of the ads for lower-tier patrons too.
Less or no ads for RAWR and below?
That was my original plan actually, with higher-tiers removing more ads, but I couldn't do it since there weren't any plugins available yet until now. I settled with the NomAd tier since creating and sending log-in details for each and every patron, then assigning them a Role in Cat Nine is too much work for me. Especially with lower-tier patrons since anyone would expect them to be more of them compared to higher-tier ones.
I still have to manually change Roles in Cat Nine to make ads not load for you though, but that's way easier to do en masse.
EDIT: I've implemented lesser ads now for Starter Pack, Reader's Choice, and RAWRs now!
Starter Pack won't see the ads inside and between blog posts.
Reader's Choice won't see the ads that Starter Pack can't see, in addition to the left sidebar and comment section ads.
RAWRs will only see the top-most ad that's present in the whole site.
All tiers will also hide the Comic Rocket banners on the left sidebar, near the bottom. And reminder that hiding ads will still work if you're logged-in while using mobile devices!
No more NomAd?
I might have to remove the NomAd tier if I decide to remove all ads for RAWRs, or I can think up of another worthy reward for it as a replacement, hmm… perhaps a one-time drawing for an avatar? Suggestions welcome! I'll return NomAd if somehow in the future the Patreon plugin doesn't work.
EDIT: With the above changes implemented, looks like NomAd is here to stay for now, though paying an extra $2 dollars to hide the top ad… I don't know how much that's worth it to you guys, aside from having more priority for suggestions and art streams that is.
Some changes I've recently made:
Removed all Project Wonderful ads. RIP PW! Replaced them with some Google Adsense ads though, but they'll only show up in-between blog posts when you're browsing through the homepage, archives, or search pages! These new ads do not show up to NomAds.
Ads inside blog posts aren't shown to NomAds too thanks to the Ad Inserter plugin. I had to do this manually, so if you're a NomAd and notice that I missed one, please let me know!
Removed some blog posts about the old Magicat Girl updates, and some announcements regarding Livefyre, the old (and dead) comment system Cat Nine was using before changing to Disqus.
Reorganized the Categories and Tags of ALL of Cat Nine's blog posts. The Blog Categories widget on the left sidebar (visible on the homepage) is longer now, but more useful!
Lazy images activated! Images will now only load if you scroll down and see them instead of loading all the images in a website. In other words, the website should be a little faster!
Deleted Locations for the past comics since no one really uses it. I used it in the past so I can look up locations to use as a reference, but since I already keep HD versions of my own comics in a folder, it just made it redundant.
http://cat-nine.net/episode/episode-5-eclipsed/ is now http://cat-nine.net/episode/episode-5/. I don't really know who else uses those pages, but Google might. It is a useful way to see thumbnails of the comics in an Episode though!
Removed social media buttons in the menu bar.
Added social media widget in the left sidebar.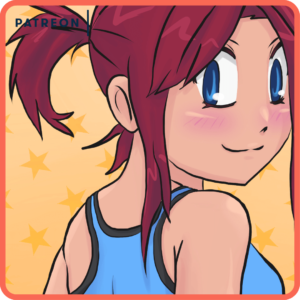 $1 and above patrons, click here or the image to view it on Patreon!
Yeahhh this was also supposed to be for a blog post, but I changed my mind. Well, enjoy this bonus art of Tammy then! I'll let Starter Packs view this since it was supposed to be for a blog in the first place.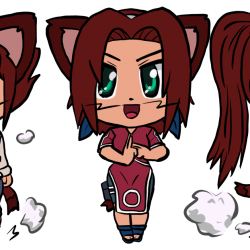 They say people who take backups seriously are those: who've lost their data before, or know someone who has. Avoid being the first guy by learning how to backup your website and computer with this one simple rule!
↓ Read the rest of this entry…
June 2018 Patrons and ko-fi Enablers
All Myan thanking you for last June! As suggested by Fishmeistercod.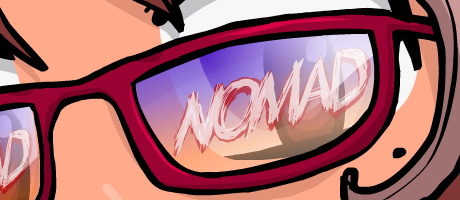 NomAd – Pledge at least $7
Kaisoni
Yugo Ryan
BlueDavrial
Fishmeistercod
Aliumas147
Rothiem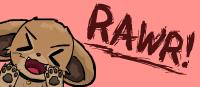 RAWR! – Pledge at least $5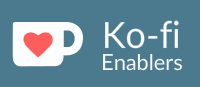 ko-fi Enablers – Donated through ko-fi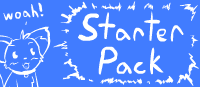 Starter Pack – Pledge at least $1
Alex Neumann
AMoldyDoughnut
tagno25
Figerl Jörg a.k.a. Zervikalsyndrom
Frank Garcia
Risky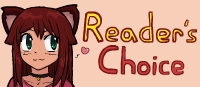 Reader's Choice – Pledge at least $3
I post these around the 6th every month (after Patreon sends me the funds). If you were declined, your name might not show up here, but I'll add it back after you've paid of course. If you've donated through ko-fi, only the ones who've donated for the previous month will show up. If I missed anyone or want to add a link to your website, please let me know!
by Lazylonewolf
on
July 12, 2018
└ Tags:
all might
,
art
,
boku no hero academia
,
bonus art
,
fan art
,
hero
,
my hero academia
,
myan
,
patreon
,
previous month patrons
,
sketch
,
superhero