Magicat Girl 1! Myan fights a dumb ol' lizard. A skyscraper sized dumb ol' lizard.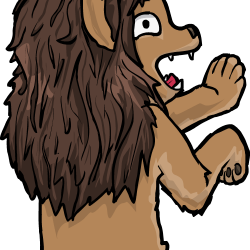 Anyone can vote to name this lion! Yeahhhhh, I was expecting that some of you'll name him Leo and other variations, but hey, it is a simple and awwsome name, so vote on whatever you want.
I'll close this next week.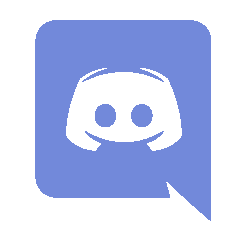 If Chatango isn't your thing, already using Discord, or just think Discord is the best, Cat Nine now has it's own server over there. Just click the button to the left to get invited!
I'll be making custom emojis for it, and adding more channels as more people come.
Patrons can get a role, giving them a different color and access to the patron-only channel.
Patrons can now vote for Myan's hairstyle for the next Episode. Everyone else, have fun with the community poll below!
Feel free to use this hair template for Myan and post it here! I'm starting to design their hair and clothing for the next Episode which I'll post soon. $1 patrons can decide which hairstyle they'll go with!
So, I just got the brilliant idea to make free/Community versions of the Patreon polls so that anyone can participate (and maybe get you to become a patron 😉). Of course, I'll only consider the results from patron-only polls though!
Let's get started with the Episode 5 poll – which topic, theme, idea, or keyword will be the basis for the next episode?
I know the First Goal is just to keep Cat Nine running and get more readers but wow, oh wow! I never could've imagined that the first goal would be reached in a month, thank you guys so much! Looks like Cat Nine's staying for good this time!
I"ve already made a new entry for the first goal in the Patrons page for you, The Nine, unless someone else becomes a patron wink. In that case, Nine + One, like the Goal! No, don't even mention "what if another one becomes a patron?", my mind simply cannot comprehend it . Still, it's awesome that the First Goal was reached with 9 patrons. 🐱
Fun fact: the first goal was supposed to be $10 (cost for hosting and domain name), that's why the pic for it was 9 + 1. To be honest, it's a little pricier compared to, say, Bluehost, but I'm hosting Cat Nine locally (Philippines) to support local businesses. So uh, I just wanna say that you're also supporting this little country of mine, and I appreciate that!
Thanks to all who helped reached the goal and made Cat Nine's Patreon a success! To everyone else, this is your last chance to join the list below by becoming a patron before May ends!
EDIT: Nine + One patrons, woooo!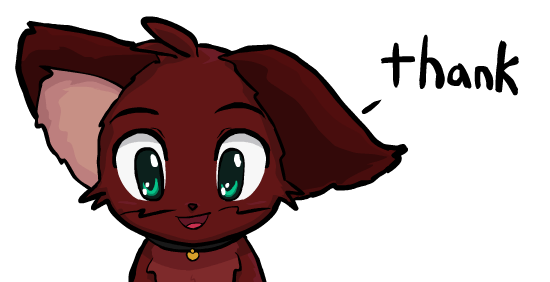 1-up – Reached $50 Goal at May 2017. This is enough to keep Cat Nine running every year and have some extra for advertising. Thank you so much!
Fishmeistercod
Yugo Ryan
ZetashockCat
MCWildcat
Kaisoni
Red Marine
Knut Breitschuh
Henry K9
Tom Wood
Alex Neumann
Final reminder for the Episode 5 poll, which let's you choose the topic for it. I'll close it a day after I post page 139. This is your last chance to vote if you're already a patron, or to become a ($2) patron if you want to vote. Current results are: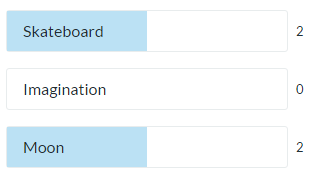 If there's a draw, I'll just pick between them.


Too bad I missed the exact moment it hit 2.5 million but:
OHHHH!! 2,500,000 views
Thanks a lot you guys! One million was December 19, 2014 and two million happened during my last hiatus (I don't know exactly when), so I just wanted to celebrate the closest milestone. Hope we reach 3 million views soon!


Mouthful of a title eh? Anyway, I've removed the "Select Episode" menu from the bottom comic navigation bar since it's covering one of the advertisements if it's open. That's against Google's policy, and I just don't want to get penalized in the future. The top Select Episode menu is still there of course. Sorry for the inconvenience everyone!