Transcript for the image above if for some reason you can't see or read it.
Show how much you love Cat Nine by pledging just a dollar or more each month. By becoming a Patron, you'll also receive some sweet Rewards like new wallpapers and exclusive art, and your name will be added to the Patrons page. Check out Cat Nine's Patreon page for more details!
To celebrate the launch, all rewards are $1 cheaper (except Starter Pack) until the end of July 2017. Anyone who pledges during that time will also have their names recorded on the Patrons page forever as Pioneers.
Rewards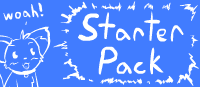 Starter Pack – $1
Access to the Activity Feed
Wallpapers in different sizes:

3840×2160 (16:9)
2560×1600 (16:10)
1600×1200 (4:3)
1280×1024 (5:4)

Add your name on the Patrons page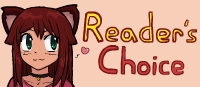 Reader's Choice – $3 $2 until July 2017
Bonus art and exclusive comics only for Patrons
Can vote on what the next Episode's going to be
You can put a link to your website in the Patrons page, if you want!
Plus all previous rewards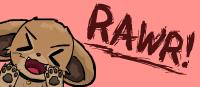 RAWR! – $5 $4 until July 2017
Download Ultra HD archives (in RAR) of past Episodes and bonus art/comics. Updated monthly.
Ultra HD comic size: 3840 x 1183
Includes doodles and sketches from the chatbox and comment section
Your name will be listed below the rant/news section on comics that you've supported, if you were a Patron during that month. Your name will stay there forever!
Plus all previous rewards
If you were a RAWR patron when a new comic shows up, your name will appear below the comic like this:
This page's Patrons
Patron 1
Patron 2
Patron 3
Related posts