Archive for News and Announcements
40 results.
Undertale and Xenoblade Chronicles tied for this year's Halloween, so I'll just make half the characters dress up from Undertale, and vice versa. Now, the only thing left is to decide which costumes the characters wear… Of course, feel free to give suggestions here if you have any.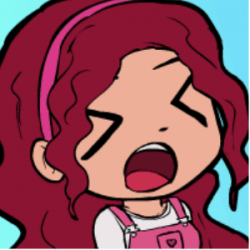 I'll close the poll for this year's Halloween theme on Nov. 11 10pm PST.
Seems my entry, Undertale, is the current favorite. Let me tell you, I am really tempted to close the polls right now so I can work on the banner and wallpaper for it since it's honestly one of the best games I've played for a while. If you have the time, you should probably give the free demo a try!
Anyway, things might still change by Wednesday so let's all wait until then!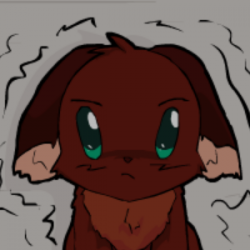 I'll start converting or "Tapastifying" Cat Nine pages from now on, probably 0-3 times a week. As an example, here's what page 1 would look like when converted! Anyway, here's Cat Nine's page on Tapastic if you want to subscribe or something.
Source: Cat Nine :: 1 – First Day for Everything | Tapastic Comics
Don't know what's going on, but it seems most if not all the images in the site are broken… including the comics. Trying to fix it as soon as I can!
3:36 AM: Okay, managed to fix it, I think. Can anyone check?
1:51 PM: Finished checking all of the comics. Running smoothly now, whew.
2:17 PM: Almost forgot about old/Classic Cat Nine. Fixed it over there too.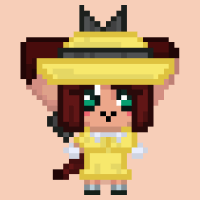 Halloween 2015 is almost upon us, and that means I'm gonna make a new header again just like last year. It's not a "thing" yet, but I've decided that it should be, so look forward to this every year from now on – and I might even make some artwork for them and post it here. So yeah, if you've have any ideas/suggestions for their costumes, please leave a comment, tweet, etc.!
Ideas so far:
Me: I want something cool, and Myan "dressed-up" as another catgirl character, like Felicia or Taokaka. Maybe characters in a show, like Mystery Inc. (Scooby-Doo)? Undertale!
oStaiko: Myan as Keith
man in black: Go with a theme for all of them
BlueMario:  Redraw the old old costumes for the banner. Like the Cruz Missile and those (here are the ones for Myan, Keith, and Tammy)
David Nuttall: Myan as the Cowardly Lion, Tammy as Dorothy, Keith as the Scarecrow and the Cruz as the Tin Man. Or Justice League.
CuteManabi: Sailor Moon cosplay.  Keith as Tuxedo Kamen, the rest as Sailor Senshi.  (Your pick which is which.)  I just think it'd be funny that Cruz is forced to cosplay as a girl.
Remara: everyone dressed as food with Keith as a burger Myan as fish Blondie as idk pizza? and the girl as a chicken leg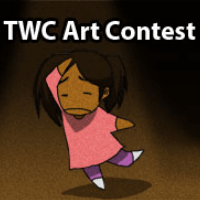 Hey there everyone, I'm participating in Topwebcomic.com's FFXIV art contest. Here's your chance to show your support by voting daily until it ends this July 24th! You can click on the pic above or here to see to vote and see the artwork. Thank you everybody!
As I mentioned, I'm experimenting with responsive design for the HD and/or mobile version of Cat Nine. After playing around with it for a while, I kinda want to apply it to the main site, if it's ok with you guys. So far, I've only tested it with page 85. For now, the comic image is the only thing that adjusts since redesigning the whole layout is too much work. What do you guys think? Poll below! ↓ Read the rest of this entry…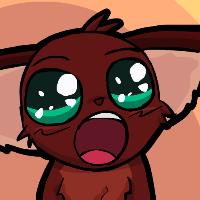 Currently done:
Removed "Gallery" link from the menu. I don't think anyone checks that out anyway, plus I do have my deviantArt account for that.
Added bookmark widget. Tag/bookmark a page, so you can go back to it later! It will only work on the same device however. I might remove this if isn't used much.
Added page numbers to comic titles. Much easier searching using the search feature and the archives.
Added notes in the rant section to certain comics. Who knows, it might be interesting.
Added alt-text to all comics. If you don't know what alt-text is, it's that thing that pops-up if you mouse over an image, or as a replacement for the image. Just some extra fun.
Optimized the website, all comic images, and some other images in the website. Smaller size, faster browsing!
↓ Read the rest of this entry…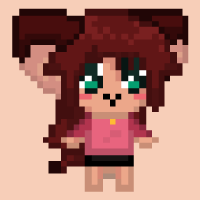 Thinking of updating the banner for this year's Halloween. Anyone got a costume in mind for the characters?