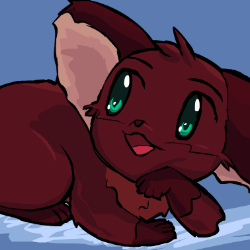 Blog ideas anyone?
on
September 9, 2015
at
12:41 am
I want to make the site more active from now on, so I was thinking of posting blogs from Monday to Friday with a theme or something. Here's what I've thought of so far:
Myan Mondays – The idea is to make Mondays a little more bearable with small blog posts, drawings, or 1-panel comics featuring Myan (and maybe other characters) every Monday morning.
Tutorial Tuesdays – I write or find something useful about comics, art, writing, and web design. They could be guides, books, videos, or tools. I can also make some how-to-draws of the characters. Kinda doing this right now though.
Webcomic Wednesdays – I'll blog about interesting comics around the web, and if possible, do an interview with the creators. Maybe even post about comics that aren't on the web.
Fun and Fascinating (Funscinating?) Fridays – Posts about interesting stuff like:

Facts about the Philippines. I don't know if you guys will be that interested about it though.
Videos
Music
Books
Websites, and blog posts
Stuff that I'm reading or watching (movies and series) now.
Polls, maybe.
All of the above could just be relegated to random journal posts, which can take place any day of the week though…
Others ideas:
Animal of the week – Every week, you guys pick an animal and I'll make drawings of it, and maybe it's human-hybrid forms (like this, or this) too. Could be fun for everyone, and give's me a good excuse to practice drawing animals. But what's a good day for this, Fridays maybe? That way, you can decide which animal I should do during Mon-Thur…
I'm honestly at a loss about what to do on Thursday, but I have some ideas:

Throwback Thursdays – I've seen this mentioned a lot in social media and the radio, but what do I throwback/blog about? Older Cat Nine pages?
Trope Thursdays – Blog about tropes from TvTropes, which every writer should be reading anyway. Plus, I'll also use this to find tropes that apply to Cat Nine.
Mythology Thursdays – Topics about mythologies from the Philippines and around the world.

Caturday – Blog posts, images, or videos about cats… but I kinda don't want to write anything during the weekend.
What do you guys think? Got any suggestions about what I should blog about?