Heyyy, early update for patrons!
The words inside parentheses are (animal speak) which only animals can understand. In Cat Nine, animals can understand humans if they've already spent some time around them (like in page 132). I'm kinda surprised that it took this long for me to use this trope! I guess Myan was hanging out too much with Keith and friends.
I'm pretty happy with the way the lion came out. I've only drawn what, four lions in total in my life (not counting Myan in lion form). Making comics is my way to practice since I find drawing studies kinda boring, though I do make them if I need to. Google Images is also a huge help with photo references too! And Protip: If you can draw cats, you can also draw big cats, more or less.
This page's Patrons. Second week, and another new patron! Hey, you know who you are, even if you're not mentioned here I still appreciate your patronage!
Fishmeistercod
Yugo Ryan
ZetashockCat
Daniel Bordelon
Kaisoni
Red Marine
Knut Breitschuh
↓ Transcript
(animal speak)
Myan: (Ummmm~) (He-hello!)

Lion: (WHAT?)
Myan: (I said...)

Lion: (WHA-) (SPEAK UP!!)

Myan: HELLO!! I SAID HELLO!!
Tammy: She screams but we can only watch! She's gonna die Keith, she's gonna die!
Keith: Ahh!!



I know the First Goal is just to keep Cat Nine running and get more readers but wow, oh wow! I never could've imagined that the first goal would be reached in a month, thank you guys so much! Looks like Cat Nine's staying for good this time!
I"ve already made a new entry for the first goal in the Patrons page for you, The Nine, unless someone else becomes a patron wink. In that case, Nine + One, like the Goal! No, don't even mention "what if another one becomes a patron?", my mind simply cannot comprehend it . Still, it's awesome that the First Goal was reached with 9 patrons. 🐱
Fun fact: the first goal was supposed to be $10 (cost for hosting and domain name), that's why the pic for it was 9 + 1. To be honest, it's a little pricier compared to, say, Bluehost, but I'm hosting Cat Nine locally (Philippines) to support local businesses. So uh, I just wanna say that you're also supporting this little country of mine, and I appreciate that!
Thanks to all who helped reached the goal and made Cat Nine's Patreon a success! To everyone else, this is your last chance to join the list below by becoming a patron before May ends!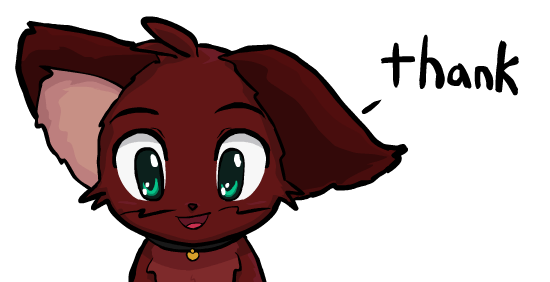 1-up – Reached $50 Goal at May 2017. This is enough to keep Cat Nine running every year and have some extra for advertising. Thank you so much!
Fishmeistercod
Yugo Ryan
ZetashockCat
Daniel Bordelon
Kaisoni
Red Marine
Knut Breitschuh
Henry K9
Tom Wood
Final reminder for the Episode 5 poll, which let's you choose the topic for it. I'll close it a day after I post page 139. This is your last chance to vote if you're already a patron, or to become a ($2) patron if you want to vote. Current results are: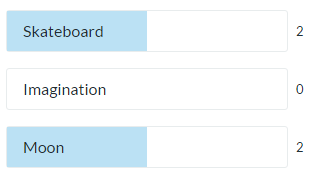 If there's a draw, I'll just pick between them.


Too bad I missed the exact moment it hit 2.5 million but:
OHHHH!! 2,500,000 views
Thanks a lot you guys! One million was December 19, 2014 and two million happened during my last hiatus (I don't know exactly when), so I just wanted to celebrate the closest milestone. Hope we reach 3 million views soon!


Mouthful of a title eh? Anyway, I've removed the "Select Episode" menu from the bottom comic navigation bar since it's covering one of the advertisements if it's open. That's against Google's policy, and I just don't want to get penalized in the future. The top Select Episode menu is still there of course. Sorry for the inconvenience everyone!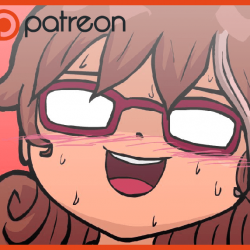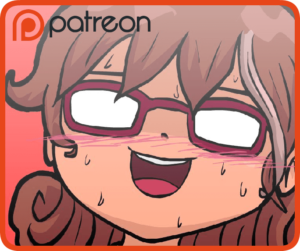 New bonus comic on Patreon. Okay I know this preview looks a little… lewd. W-well get your mind out of the gutter, pal.