Heyyy, early update for patrons!
The words inside parentheses are (animal speak) which only animals can understand. In Cat Nine, animals can understand humans if they've already spent some time around them (like in page 132). I'm kinda surprised that it took this long for me to use this trope! I guess Myan was hanging out too much with Keith and friends.
I'm pretty happy with the way the lion came out. I've only drawn what, four lions in total in my life (not counting Myan in lion form). Making comics is my way to practice since I find drawing studies kinda boring, though I do make them if I need to. Google Images is also a huge help with photo references too! And Protip: If you can draw cats, you can also draw big cats, more or less.
This page's Patrons. Second week, and another new patron! Hey, you know who you are, even if you're not mentioned here I still appreciate your patronage!
Fishmeistercod
Yugo Ryan
ZetashockCat
Daniel Bordelon
Kaisoni
Red Marine
Knut Breitschuh
↓ Transcript
(animal speak)
Myan: (Ummmm~) (He-hello!)

Lion: (WHAT?)
Myan: (I said...)

Lion: (WHA-) (SPEAK UP!!)

Myan: HELLO!! I SAID HELLO!!
Tammy: She screams but we can only watch! She's gonna die Keith, she's gonna die!
Keith: Ahh!!



Final reminder for the Episode 5 poll, which let's you choose the topic for it. I'll close it a day after I post page 139. This is your last chance to vote if you're already a patron, or to become a ($2) patron if you want to vote. Current results are: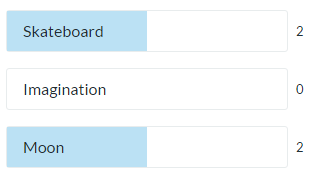 If there's a draw, I'll just pick between them.


Too bad I missed the exact moment it hit 2.5 million but:
OHHHH!! 2,500,000 views
Thanks a lot you guys! One million was December 19, 2014 and two million happened during my last hiatus (I don't know exactly when), so I just wanted to celebrate the closest milestone. Hope we reach 3 million views soon!


Mouthful of a title eh? Anyway, I've removed the "Select Episode" menu from the bottom comic navigation bar since it's covering one of the advertisements if it's open. That's against Google's policy, and I just don't want to get penalized in the future. The top Select Episode menu is still there of course. Sorry for the inconvenience everyone!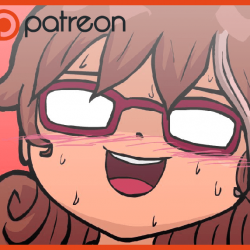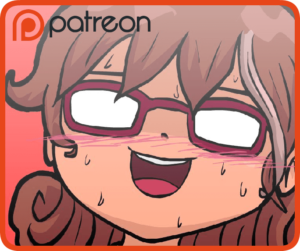 New bonus comic on Patreon. Okay I know this preview looks a little… lewd. W-well get your mind out of the gutter, pal.
So it's been a week now since I launched Cat Nine's Patreon page. I was honestly pessimistic with it so I wasn't expecting anyone at all to be pledging anything at least for a year or so, or ever for that matter. But oh boy, five people already pledged before a week was over, and all of them immediately went for the highest tier (RAWR $4). One of them even bumped up their pledge to double digits!
These guys managed to touch me in all the right places (my heart), and it feels great that a few people out there in this wide world actually cared enough about a silly little catgirl comic from the Philippines! I've been having an awesome week thanks to them (and I bought pizza) and it gives me hope that one day I'll be making enough to live off Cat Nine.
To the people below, thank you! Remember these names because I'll allow them to lord over their True Fan status over everyone and they'll get a special place in the Patron page Hall of Fame (psst, the next one is if you become a patron in the first month, until June 3).
First Weekers
Fishmeistercod
Yugo Ryan
ZetashockCat
Daniel Bordelon
Kaisoni
It's never too late to join the party though! And hey, it's totally fine if you don't feel like becoming a patron! You can still show your support just by voting everyday, and turning off your ad block or adding Cat Nine to your ad block's whitelist.
BUT if you were a patron though, you would've enjoyed these Rewards for the past week (and future plans for Rewards):
Activity feed – If you were a patron, you'd know about a certain secret project and you'd get the meaning of this picture.
Wallpapers – Four awesome and exclusive original wallpapers. Each one in four different sizes which should fit most monitor sizes.
RAWRchives – Ultra HD RARchives of past and current Episodes. And I managed to find some of the doodles I made for the chat/comments.
Patron page and comic mentions – Your name will be added in the Patron page, and if you pledged at least $4, you'll also get a special thank you in the rants section below the comic.
WIP (work in progress) and early access – For all comics and art, I'll post on Patreon the lineart, flats, and then the finished version there first. This also means you'll get to see them before everyone else. I've done this for page 135 and the bonus comic, and they're in HD too!
Storyboards – I've already posted some of the storyboards for past and current pages, as well as some that didn't quite make the cut. The final versions that you see here in Cat Nine are often very different from what I originally had in mind! I'll only post the storyboard for the latest page after it's up so you won't get spoiled.
Episode poll – Poll for Episode 5 is currently ongoing. Will the next episode be something about: skateboard, imagination, or moon? You guys decide and you can vote on multiple choices! I'll close this after I post page 139.
Concept and sketches – Haven't made any yet, but I'll post them there too. I might even allow you to choose the character's hairstyles or clothing for the next Episode!
Patron-exclusive art and comics – The first patron-exclusive comic is finally up. I'll mostly concentrate on making comics though. I'll post one of the panels here, or the first page if it has multiple pages (hoping that you'll become a patron, heh). Aiming to make these bonus comics once a week. These comics will also have different flavors:

Original series – Will have it's own original story and characters. To be honest, Magicat Girl might be the only original series I'll make while I'm still working on Cat Nine. Planning to update it once a month.
Side stories – Perhaps stories about specific characters or the happenings between Episodes.
Shorts – Comics that have a theme/topic like a full Episode, but too short to be posted here in Cat Nine.
One-shots – These will be a lot like the bonus comics I've made as voting incentives for Top Web Comics, except full quality.
More Rewards and Goals
Since one of them asking about higher-rewards, I also put up some ideas for additional Rewards and Goals. I'll make the decision next month to think things through, but I might implement the ad/banner free reward next week. Don't really want to add more workload cause I prefer to concentrate on the comic!