If you didn't notice, there's an ongoing poll about (re)drawing Myan's old outfit until June 28. Vote if you want!
This page's RAWR Patrons. Okay I'm running out of things to say here, except thank you guys so much!
Fishmeistercod
Yugo Ryan
ZetashockCat
Daniel Bordelon
Kaisoni
Red Marine
Knut Breitschuh
Tom Wood
Linas Venskevicius
↓ Transcript
Keith: I-I'm not sure I want to "get to know each other" Myan...
Myan: I told him not to hurt you!
Keith: Yes. I heard.

Keith: Well, this is kinda awesome.

Keith: But... it's time to go.

Keith: ow. hey. But we really have to go!
Rory: nom nom

Keith (echo): ow. hey.

Keith (echo): OW. HEY.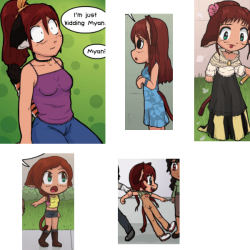 Itching to (re)draw Myan in one of her older outfits and hairstyle. I'll leave it up to you guys to choose!
You can vote up to four different options. I'll close this poll next week!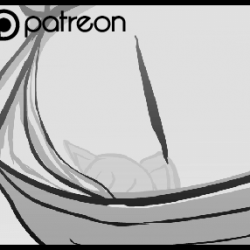 Magicat Girl 1! Myan fights a dumb ol' lizard. A skyscraper sized dumb ol' lizard.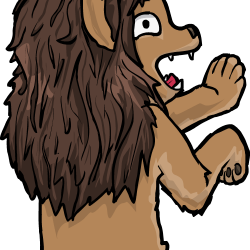 Anyone can vote to name this lion! Yeahhhhh, I was expecting that some of you'll name him Leo and other variations, but hey, it is a simple and awwsome name, so vote on whatever you want.
I'll close this next week.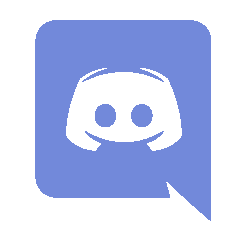 If Chatango isn't your thing, already using Discord, or just think Discord is the best, Cat Nine now has it's own server over there. Just click the button to the left to get invited!
I'll be making custom emojis for it, and adding more channels as more people come.
Patrons can get a role, giving them a different color and access to the patron-only channel.
Patrons can now vote for Myan's hairstyle for the next Episode. Everyone else, have fun with the community poll below!