Sorry for the delay, anyway, first comic of the year, whoo! And a belated Happy New Year everyone, I hope we all have a good year!
Used "darker pencil" for shading/highlighting for this page. I might stick with it since it does look nice to me. You might need to view it in HD to really appreciate it though.
This page's RAWR and nomAd Patrons
nomAds
Kaisoni
BlueDavrial
Fishmeistercod
Rothiem
Yugo Ryan
RAWRs
↓ Transcript
Hibi: Swimsuits today are adorable!
Myan: ...that's a lot of water.

Tammy: Looking fiiine ladies, buut... grrr! I hate you Myan, you didn't have to work for that bod!

Tammy: Oh, you boys done cha...cha...
Keith: ?
Tammy: (ehem) changing?

Keith: He should be about done... Aaand it's not blue.

Tammy: U-um, what is?
Cruz: Yo Tammy, guess my favorite color!

Tammy: IS IT BLUE?


Monthly Myan – Nanachi (Made in Abyss)
Or should I say Myanachi? Highly recommend watching or reading Made in Abyss!
Why Nanachi though? Because some Cat Nine fans are furries, and Nnnaaaa….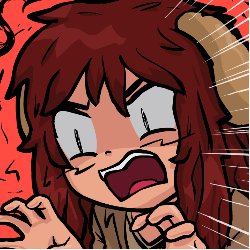 Hello my patrons! You've probably received an email about Patreon's new fee structure, and some of you have already cancelled your pledges in protest of it. I just want to let you guys know, no hard feelings if you do delete your pledge!
I've done all I can to let Patreon know that I don't agree with the new changes, although yeah, it's basically just tweeting (@Patreon and @PatreonSupport) and messaging them. That's about all I can do really, and I suggest you tweet/message them as well.
Hopefully they'll keep the old system, but if not, well, I'm still grateful for your past support! If you'd still like to show support without going through Patreon though, you can always buy me a ko-fi,
EDIT: I tried!
EDIT 2: Well, looks like they'll be keeping the old fee, thank goodness. Still gonna be wary of them though, and so should you.
At least they replied but geez, reeeeaaalll helpful @patreon @PatreonSupport. pic.twitter.com/TVsfwgWHts

— Lazylonewolf (@cat9comic) December 8, 2017
@Patreon @PatreonSupport #NotAllCreators pic.twitter.com/sUqooeZHuD

— Lazylonewolf (@cat9comic) December 8, 2017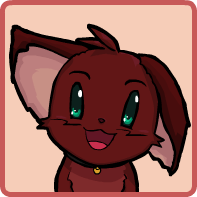 Notifications now available! It should show up once when you visit the site for the first time (works on mobile too) and you'll notified of new posts if you do subscribe. Aaand I wanted to test it if it's working with this post, hope I'm not bothering you!
From today's stream:
doge Myan
Myan in Hibi's dress
Fox Myan
And Cruz rule 63 with a dash of lewd for someone's birthday. You know who you are, Happy Birthday!
Oh, and I've installed a plugin in the website that lets you know if I'm currently streaming, you know, aside from me tweeting, facebooking, and discording about it. Keep your eye on the top-left! Might not work for mobile though!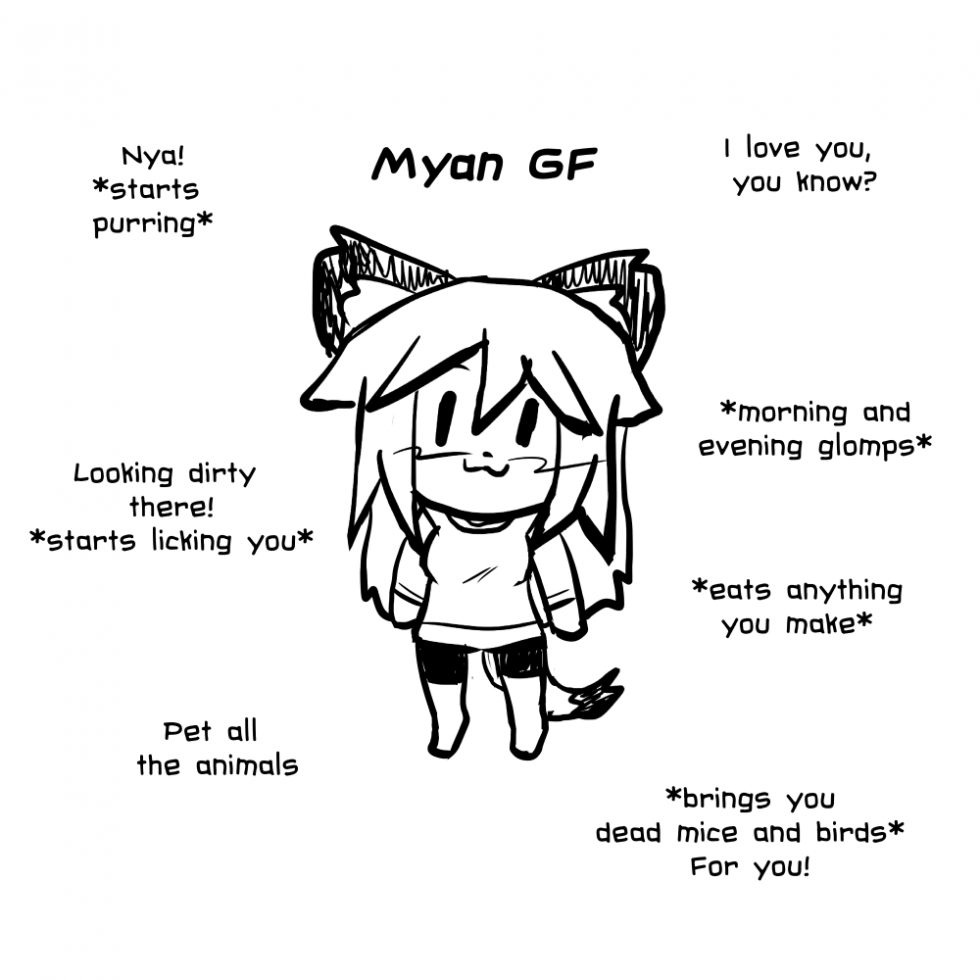 Inspired by that Ideal GF meme. Who's crazy enough though?
My First Stream
Just tried streaming on Twitch. Was more fun than I thought, and even more important, I'm glad I didn't make a fool of myself haha. I'll let you guys know next time I stream! My Twitch: the_lazylonewolf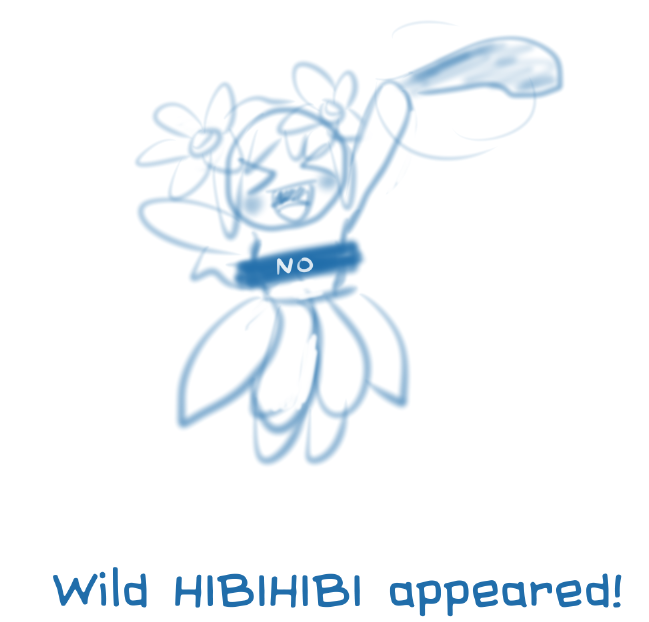 Haha, too wild maybe? And there was that other idea with them using Charm instead of Tail Whip (yeah yeah I know the move doesn't work that way), but I don't think anyone can top this (warning: NSFWish).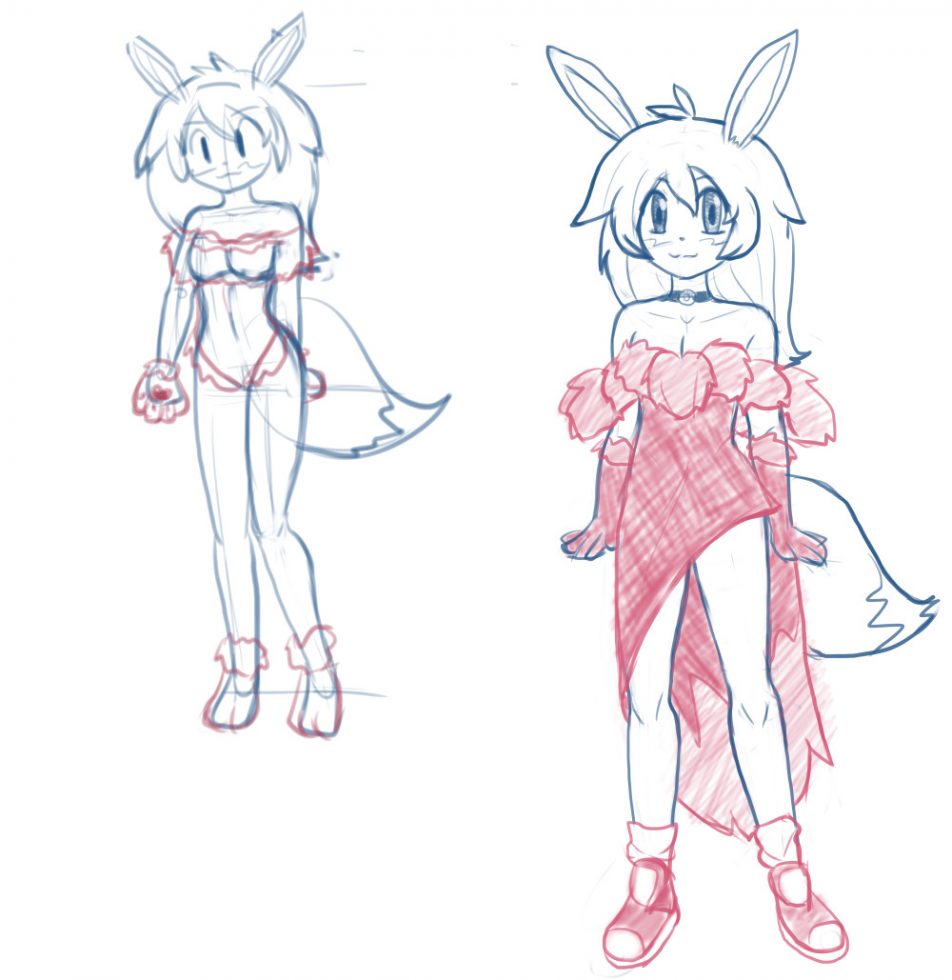 Eevee Myan Sketch
I dunno, 2nd one too formal for battling I guess? Might change the shoes for that too. Will choose one of them so things will get a move on for the Halloween wallpaper.
Myan can do it!
Here's a very riveting image to inspire everyone to never give up when carrying coolers.