If you've been wondering what the symbols are from, they're from Baybayin, an old Filipino script. Apparently, they're originally read/written from bottom-top though when the Spanish came here they changed it to left-right (or rotated), which wasn't a bad idea actually. Anyway, I just like it cause it looks cool. Play around with Baybayin yourself using this translator.
Not that I want to focus on religion or politics into the comic, but the Philippines is majority Roman Catholic, so it's no surprise some of the characters will be Catholic/Christian.
Haliya worshippers were possibly real. Dunno their actual name, if any, and excuse me if I took some creative liberties with them.
---
Sorry it's been taking so long guys, I've been finding it difficult to write the dialogue/narration for the 2nd set of panels for this page. Just can't seem to articulate it properly and I've realized I can't really improvise the story every page, at least for these story-heavy Episodes. So I've been brushing up on my writing and English skills (English is my 2nd language), and doing as much research as I can regarding the manga industry. That last part seems unrelated, but I was thinking that I might pick up on some of the useful habits and techniques of mangakas (particularly with efficiency), and I'm interested on how the heck some of the famous mangas make around 19 pages per chapter/week (like One Piece). In short, they have insane schedules and their lives basically revolve around their manga so… I've given up on playing video game (again) so I've also been a bit cranky the past week or so haha.
This page's RAWR and nomAd Patrons
KitTen
nomAds
RAWRs
↓ Transcript
Cruz: So Isog is it? Mind telling us more about yourselves and your uh... indie religion? You have an interesting culture here!

Isog: Not at all, and it's fine to call us a cult! Now, where do I start...?

Isog: We are the Haliyans, named after our Goddess Haliya.
Cruz: Oh, like Christians.
Isog: She is the goddess of masks, the moon, and battle, so naturally we're all about those!
Cruz: Oh, not like Christians.

Isog: Yes, except our Goddess is real. Like, these other "religions" should be the cults am I right?
Cruz: Oof, quite the bold claim! Okay so... what about your masks?

Isog: Before facing the Bakunawa when it was rampaging long ago, Haliya donned her enchanted mask and vowed to never remove it until one of them is slain. Haliya won in the end, but only managed to seal her away that time.

Isog: We wear masks to show our resolve like our goddess, but as time went on, now we also wear them for other reasons like art, fun, or work. More importantly, Haliya also taught us the Mask Arts, the secrets to making enchanted masks. The one I'm wearing for instance enhance my senses. Helps with guard duty you know? Plus it's cute.

Isog: In fact, the masks you're all wearing have Night's Vision, and I think you can already guess what it does. Us Haliyans are already blessed with it so we don't require a mask, but you'll need them since the only lighting we have in the village is moonlight. Unfortunately it doesn't let you see colors that well.
Keith: Hmm, apparently the Bakunawa cursed me so I can't perceive the moon at all, therefore I can't see moonlight. Thanks for letting us borrow these.
Tammy: It might be dark for us "normal" people anyway because of the eclipse.

Isog: I-is that what the Bakunawa cursed you with?! What a truly horrifying curse!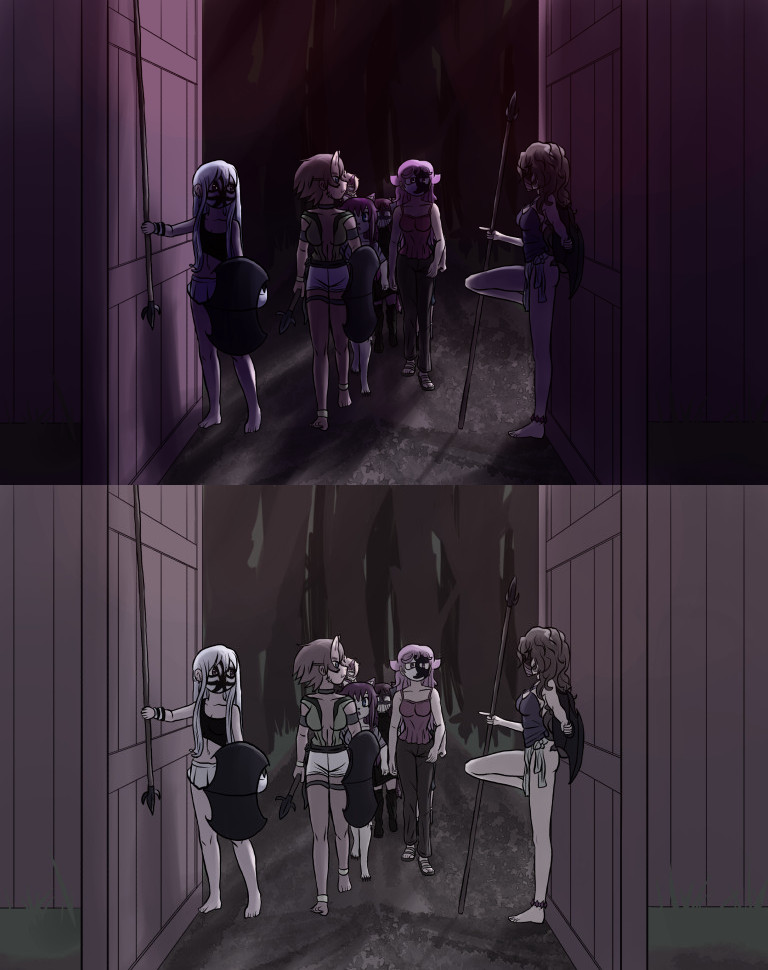 Just wondering out loud what their Night's Vision would've looked like. Maybe I shouldn't have turned down the ground/cast shadow that much, though I suppose difficulty in telling which spots are dark when you're trying to sneak during the night could be considered a downside to their power. I'd include another pic that shows what the scene would've looked like in "real life" but it would be pretty much pitch black, at least with the lunar eclipse going on.
I also like to think that the Haliyans would prefer to live in a place where the sky and the moon is visible so on regular nights without an eclipse, even normal humans like us would have no problem walking around their village. Still, their indoor dwellings will likely be too dark even with the windows open.
And a small reminder to myself to not depict it this dark like in the original comic page since some of you found it too dark. Dunno about you guys, but I drew this with the monitor brightness which I usually draw, at 30%/Text setting. Perhaps I can see shadows and colors better than normal people since I drew the stuff, who knows. Thanks for telling me about though, it reminded me that my monitor's Photo setting/95% brightness exists, which I'll admit makes anything art/comic/anime look nicer, and more importantly makes it easier to shade and color stuff. Tires out my eyes rather quickly though!

Snow Leopard Tammy
HD Version and WIP ($3+ patrons)
Inked and colored Snow Leopard Tammy from the previous stream. Oh crap this turned out great, like, I actually feel like a pro when I did this. 😀
└ Tags:
art
,
bonus art
,
colored
,
drawing
,
furries
,
furry
,
inked
,
pinup
,
snow leopard
,
snowleopard
,
tammy
,
watercolor
Hello everyone! With new patrons appearing, me being confused about which posts to assign access to (specifically HD versions) and starting to make nude versions regularly, I feel like now's a good time to change update my Patreon page again. I'll be implementing these changes by January 2019. Feel free to read the changes below, and make comments here or anywhere else.
tl;dr:
Except for HD, nude versions, and the downloadable RARchives, I've never really liked locking my artwork behind a paywall. So all artwork I'll make (aside from the three previously mentioned) will only be timed exclusives. The normal quality versions of the artwork will eventually be available to everyone, though I'll be spacing them at least 24 hours.
If something can be accessed early/can see the WIP, you can usually see their HD versions too. I didn't want to make separate posts for HD and early access.
I've already changed the Goals. Not much of a change, but I'll be making more bonus art and fan art as more people become patrons.
Moved some of the benefits around since I feel you're getting a lot of value with it already plus you can still see nude versions of sketches.
nomAd tier removed since I feel it doesn't really do much for me and you guys. Logged-in RAWRs will remove all ads instead and I've replaced it with a new $10 tier. The new tier will allow you to suggest names and designs for new characters, have more priority/weight for bonus art suggestions and Episode Polls, and finally, an exclusive fully colored bonus art suggestion just for this tier. Oh, and I suppose your name will look nicer in the mentions.
Only RAWRs and above can suggest stuff for bonus art and fan art now. And you can suggest any of them to be pinups 😏. I'll make nude versions of them later, if applicable. I'll also message all patrons with access to nude versions with a direct link to the artwork.
Most bonus art/fan art will be sketches, but at least 1 from both categories will be inked+colored each month
---
Goals
Cat Nine bonus art (Cat Nine characters only)
Monthly thank you art: Posted together with last month's patrons and ko-fi donators.
($100) Two bonus art every month (includes thank you art)
($300) Three bonus art every month (includes thank you art)
($500) Four bonus art every month (includes thank you art)
Fan art (characters from other works)
($100) One fan art every month
($300) Two fan art every month
($500) Three fan art every month
---
Rewards
Starter Pack ($1)
Your name on the patrons page
See the sketch of the next page's 1st panel

[Discord]

Access to patrons channel (More quiet place to chat especially if more people start chatting, and for art requests)
Announcements to what I'm currently doing
See vote incentives without needing to vote
HD + Early access of vote and thank you art
Remove all Comic Rocket banners
Reader's Choice ($3)
All previous rewards
HD + Early access of most bonus art
WIP previews of comics and bonus art (sketch, lineart, flats)

[moved from SP]

New wallpapers after every Episode

[Discord]

Access to wip channel (for per-panel previews and WIP progress pics) Okay, probably not necessary

[Discord]

Access to nsfw-sketch channel (for nude versions of sketched artwork)
See concept art and sketches
See fewer advertisements when logged-in to Cat Nine

[NSFW]

Nude version of pinup art (sketches only)
RAWR! ($5)
All previous rewards
Access to bonus/side comics, if I make any
HD version of everything

[New]

Textless comic pages. Uploaded together with HD versions
RARchives. Latest Episode updated every month.
All ads removed when logged-in to Cat Nine
Get mentioned below every comic in the rants section. Includes your website/link

[NSFW]

Nude version of pinup art (all)
Make suggestions for bonus art (you can make suggestions anywhere, preferably Discord)

[Discord]

Access to suggestions channel (for artwork and character suggestions)

[Discord]

Access to nsfw-art channel (for inked and colored artwork)

[moved from RC]

Next Episode poll (this is too much power for RCs haha)

[moved from RC]

Your website/link on the patrons page (moved cause with more patrons, I don't see this being feasible)
New $10 tier (still thinking of a name 😛)
All previous rewards
Even better appearance in the mentions below the comic
Suggest character name and designs (within good reason)
Higher priority/weight for art suggestions and Next Episode poll
Exclusive bonus art suggestion (early access + HD accessible by RC+, timed-exclusive for everyone else, fully colored)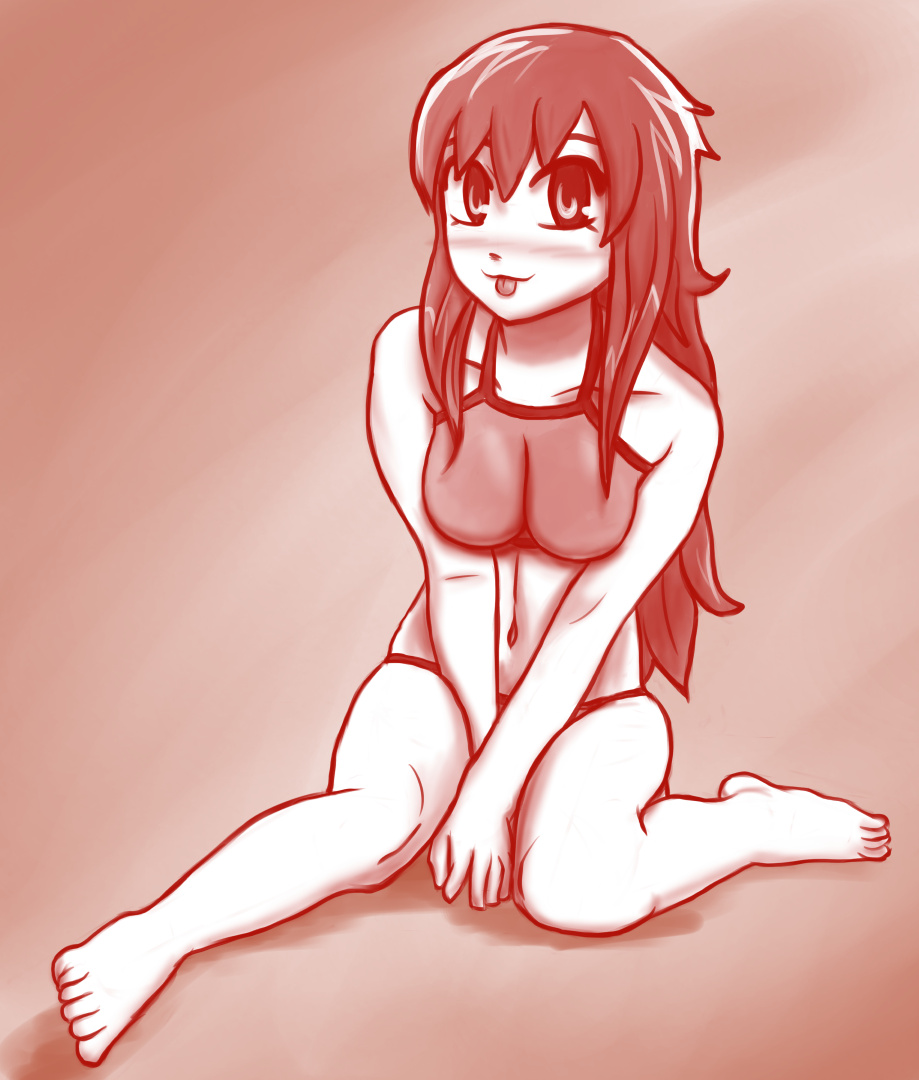 Tammy – Cat Nine Swimsuit Edition
okay this is epic cute and sexy
Gonna start spacing out the bonus art at least a week for non-patrons, sorry!
Also, RC ($3+) patrons may want to check out the #nsfw-patrons channel for a… less clothed version 😉
└ Tags:
art
,
bikini
,
bonus art
,
fan service
,
fanservice
,
nude version
,
pinup
,
sketch
,
swimsuit
,
swimsuit edition
,
tammy
Art Stream 6
HD version ($3+ patrons)
< – Previous Sketch
Goomba Myan
Tammy wearing one of the masks displayed in page 176
Yandere Fox Maid Myan noticing a customer that didn't tip
Snowleopard Tammy. Men of culture would appreciate the hair, fluffiness, and spots more 😉
└ Tags:
art
,
art stream
,
bonus art
,
fan art
,
fan service
,
fanart
,
fanservice
,
fox
,
goomba
,
maid
,
myan
,
picarto
,
sketch
,
snow leopard
,
snowleopard
,
stream
,
super mario
,
tammy
,
werecat
,
werewolf
,
yandere
Vote Comic: Tall Hibi Reactions
HD version ($1+ patrons)
<- Previous vote art
This is a previous vote comic, which means there's a new one already if you vote now – Vote to show your support!
"I-It's not like I didn't want you to see the real me or anything!"
Rouge the Bat
Rouge the Bat from Sonic the Hedgehog, as suggested by some of the patrons… and hey, busty bat babes are appropriate for Halloween!
And apparently it's Rouge not Rogue, darn.
Most of the colors here picked from her Sonic Battle sprite.
---
This is monthly fan art, and $3+ patrons can suggest what I should draw!
└ Tags:
anthro
,
anthropomorphic
,
art
,
bat
,
batgirl
,
drawing
,
fan art
,
fanservice
,
furry
,
girl
,
rouge
,
rouge the bat
,
sonic
,
sonic the hedgehog
,
video game
,
woman
September 2018 Patrons and ko-fi Enablers
Yandere Fox Maid Myan! I don't care for maids, but this is kinda cute.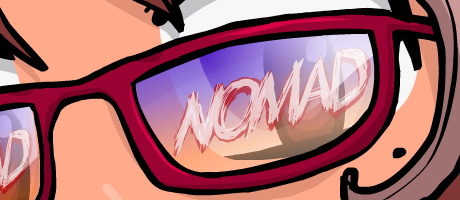 NomAd – Pledge at least $7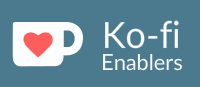 ko-fi Enablers – Donated through ko-fi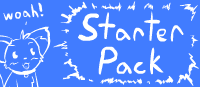 Starter Pack – Pledge at least $1
Alex Neumann
AMoldyDoughnut
Figerl Jörg a.k.a. Zervikalsyndrom
Frank Garcia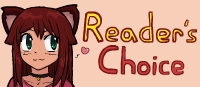 Reader's Choice – Pledge at least $3
Sunblaze
Raijin Fox
Jake Pizorno
tagno25
SeventhSkull
Techokami
Fifthwing
risky
new! Soblin
---
I post these around the 6th every month (after Patreon sends me the funds). If you were declined, your name might not show up here, but I'll add it back after you've paid of course. If you've donated through ko-fi, only the ones who've donated for the previous month will show up. If I missed anyone or want to add a link to your website, please let me know!
Inktober 2018 – Day 9 "Precious"
HD version ($1+ patrons)
Something quick and stupid for today's (well, it's already 10 over here but whatever) Inktober. I don't think I need to tell you what this is referring to, right?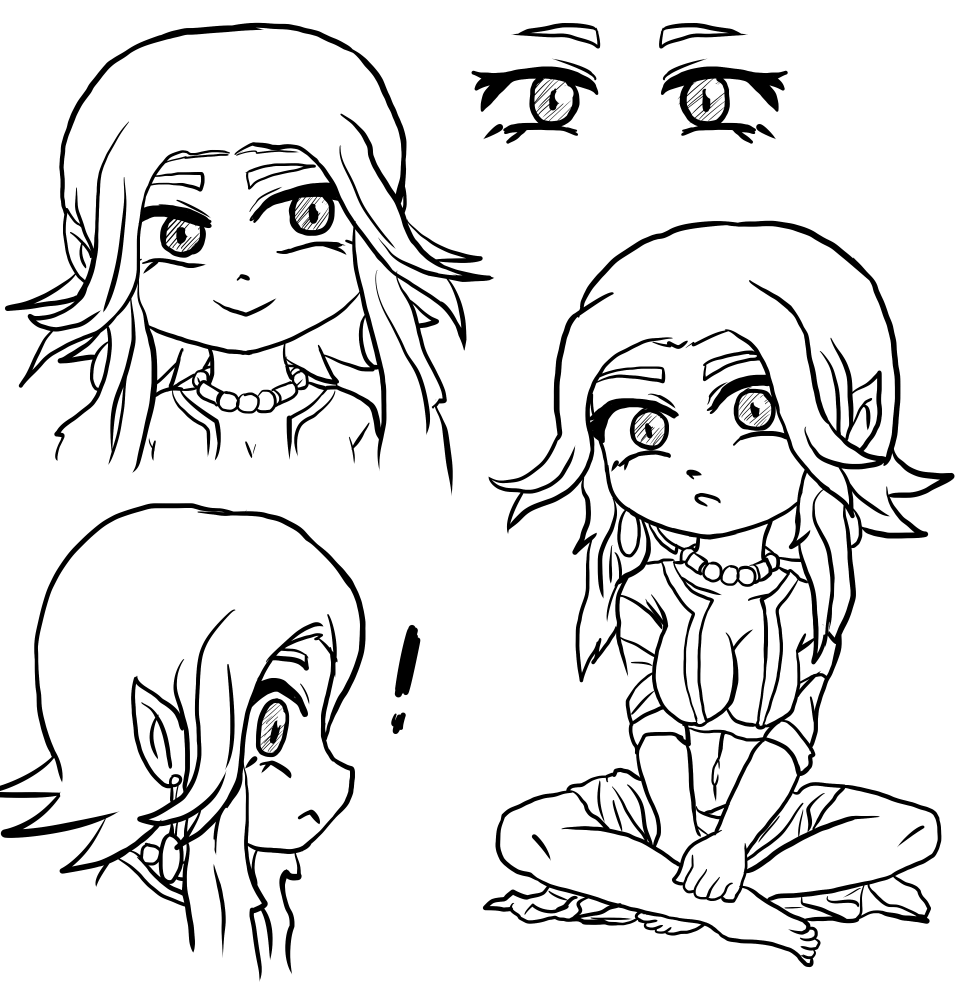 Inktober 2018 – 1 "Poisonous"
HD version ($1+ patrons)
My submission for today's Inktober – a poison plant-inspired diwata. Probably not that "poisonous", aside from having purple hair maybe (after coloring this that is).
Well, I'm gonna leave it to lineart at maximum, and maybe only do this Inktober every week since it takes time from the more important Cat Nine pages.